I replaced two of the tires on my DD 2001 Camaro about 6 weeks before I wrecked the Car. I had to replace the front two to clear the fix-it ticket I got

(I was on the way to get the other two replaced when the accident happened.)
Two have ~3k miles max and the other two have almost exactly 1k miles when I had em taken off before I gave the car over to the insurance company.
I'll deliver to Merced at no cost and as far as Fresno Or Modesto for a decent lunch

New they go for $85 each at the tire rack (click link below) I'll sell the set for $200, thats a $140 OFF the cost of new!
Quote:
The Ecsta AST (KU25) is the High Performance All-Season member of Kumho's Ecsta family of performance tires for the drivers of modified coupes, sedans and sports cars. The Ecsta AST is designed to offer the exotic looks, traction and value tuners want in a tire while providing year-round traction on dry and wet roads, as well as through occasional light snow.
They are on a trailer covered with a tarp to protect em from the elements.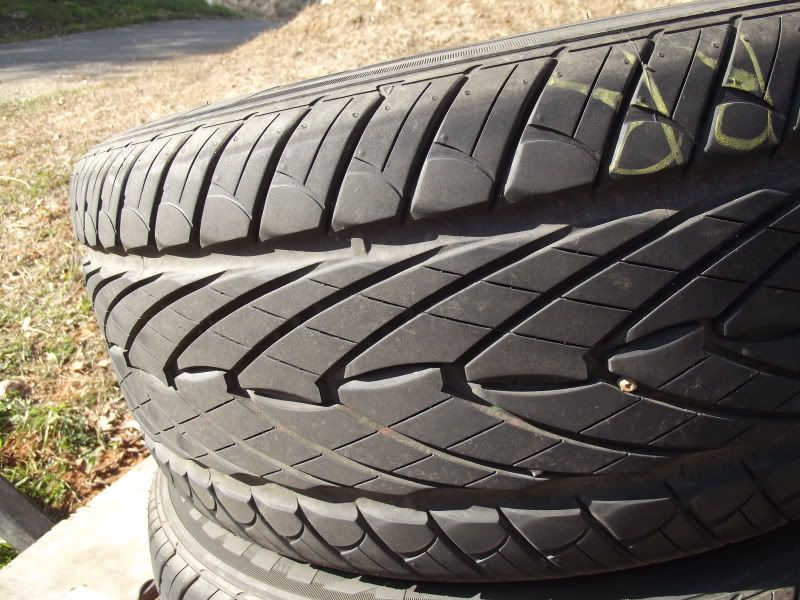 PM me if interested...
Mark