| | | |
| --- | --- | --- |
| | | Camaro Statistical & Reference Information |

General 2nd Generation (1970 - 1981) Camaro Information
1970 - 81 Camaro: [ Model & Option Specifics | Interior Specifics | Exterior Body Specifics ]
Z28 Engines: LT1 | L82 | LM1 | Suspension & Steering Specifications | Wheel Info
Wiring diagrams | Exploded views of Components & assemblies | Option Weight Table
MadMike's Second Generation Camaro & Z28 FAQ | Spotters Guide & Yearly Changes
Chevrolet Information, Codes & Drivetrain Decoding moved to separate page!!!!!
Note: 1967 - 69, 1982 - 1992 Camaro information is located under 2nd gen info
Second Generation Camaro facts & Information - by year


The following sections contain yearly specifics for: VIN decoding, Production & Option quantities & dealer cost, description of major option packages, Drivetrain availability & codes, interior & exterior color codes, color chips, dealer or publicity & press information including various photos of cars and other documentation, Z28 specifications, performance data, various magazine write-ups ....NOTE: The "Product Description Manuals" are under construction. ... and yes, after being "hidden" for 5 years - we're getting back to basics of providing you solid and comprehensive information.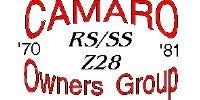 Second Generation Camaro Owners Group

Second Generation Camaro Owners Group - A loose knit group of guys and gals who share a common bond - ownership of (or interest in) the 1970 - 1981 (Second Generation) Camaro. Founded by Rod Stallings of Dallas Texas and MadMike (me) of Dawsonville Georgia it is currently internet based only. There are no fees or dues for joining. As time permits, the newsletter, technical articles & featured cars gets updated.

The Second Generation Camaro Message Board - This message board, chartered under the Second Generation Camaro Owners Group, is very active and contains a wealth of Second Generation Camaro information and discussion. Please feel free to participate or use it to get answers to your SECOND GENERATION CAMARO questions. It's not "moderated", but it is monitored by several people who pay attention to what's going on. Poor language or "bad netiquette" is not tolerated. There are several other boards which cater to (either on purpose, or accidentally) to 1st, 3rd and 4th generation camaros, so discussion of those cars specifically is not welcomed on this message board.
1970 Motion Performance Camaro
Click here for more Motion Performance information
Drag car pictures, available options, ordering procedure...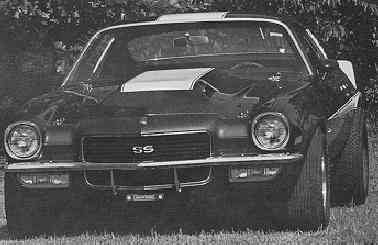 See Stegmiller's Second Generation Camaro - for a complete list of "Special" Second Generation Camaro packages (convertibles, Bill Mitchell, Turbos, "Canadian" Camaros...)

Various Camaro articles of interest


What "Z28" Really Gets You, Besides Home Quicker - Article from: Car & Driver, 4/77, Brock Yates
"Chevrolet Camaro Z28 - A medieval warrior on the path to a rocking chair"
Article from: Car & Driver, 4/80, Larry Griffin
MadMike's Z28 Research Project

I am researching the Second Generation Z28's as completely as I can. This information will try and identify, document and describe the specifics that make up a Z28 and how it differs from the base model camaro.

I'll defer any 1st gen "originality" questions to my 1st Gen buddy Rich Fields. He owns a 1968 RS/SS and heads up the 1st Generation Camaro Research Group. If he doesn't know the answer to your question, nobody does.
If you're after 4th generation (the current Camaro model) information, I recommend popping over to Chris Frezza & Jason Debler place.. They pretty much have a handle on what's up with the current model cars.

1st Generation Camaro - year specific info - 1967 |1968 | 1969 |1st Generation Camaro Research Group FAQ
3rd Generation Camaro facts by year - VIN, Options, Drivetrain availability & codes, color codes, production quantities



Last updated: 9/9/1999
Revised: 10/13/2012
Author: MadMike Maciolek
Email:

[email protected]
© 1997 - 2014 North Georgia Classic Camaro (tm)
All rights reserved