| | | |
| --- | --- | --- |
| | | NastyZ28.com Cups, Mugs & Can Coozies! |

Wether your'e sipping on your morning brew or hanging out at the weekly car show, we have you covered with a range of NastyZ28.com drinkware. From a 11oz coffee cup, to a 16oz Travel Mug or a Can coozie (cooler), you can not only relax with your favorite beverage but look pretty good too! International purchases please inquire via email if ordering!
If ordering via check see alternative payment method.
NastyZ28 11oz Coffee Cup




NastyZ28 Coffee Cup
US/Domestic Orders

11 ounce. Ceramic coffee cup.
NastyZ28 16oz Travel Mug




NastyZ28 Travel Mug
US/Domestic Orders

16oz. Plastic Double wall Travel Mug.
Push-on thumb-slide lid.
Fits standard cup holders.
For hot or cold drinks.

NastyZ28 12oz Can Coozie




NastyZ28 Can Coozie
US & Canadian Orders

Keep your hands warm and your drink cold!
1/8" high-density open-cell scuba foam
Fits 12 oz cans
folds flat for pocket storage
retains temperature 3 times longer



Credit Cards & E-checks Accepted via paypal. "Send Money" to [email protected]
Questions or Comments? Send email to MadMike.

Order Electronically: Add to cart, then "view cart" to checkout and complete your order or continue shopping!
Online ordering is in US Dollars!

Alternative Payment Method
If you don't wish to use PayPal then print out this web page (or simply scribble a note) indicating desired item and mail it along with a check payable to "NastyZ28.com" in the amount of:
Coffee Cup: $15.20 ($9, + 6.20 postage)
Travel Mug: $15.95 ($10.75, + 5.20 postage)
Can Coozie: $8.25 ($5.75 + 2.50 postage)

send to:
NastyZ28.com
PO Box 123
Dawsonville, Georgia 30534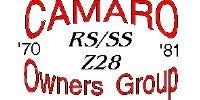 Return to Store
Since: 3/29/2001
This artwork and the Club names are
© 1997 - 2011 NastyZ28.com (tm)