I'm almost done putting together a mild street 355 for my buddy's chevelle and trying to decide on what size carb would be best. Right now I have the eddy performer that was on it before which is a 600cfm and worked well on the bone stock 350 but seems like not enough for the new motor. Basic specs:
10.4:1
eddy e-street 2.02 aluminum heads
comp 280h
RPM airgap
roller rockers, etc
max rpm will be around 6600
converter is mild, slightly higher stall than stock.
gears will most likely be 3.55 or 3.73's
I am thinking mechanical choke, vacuum secondaries, maybe 700ish cfm?
Looking at new holleys right now, thinking about a 770 street avenger.
http://www.summitracing.com/parts/HLY-0-81770/
Does that sound too big, and are those decent carbs? I'm open to any suggestions for different brands and sizes.
Also, I've been thinking about whether or not the stock mechanical fuel pump will be able to keep up. what do you think?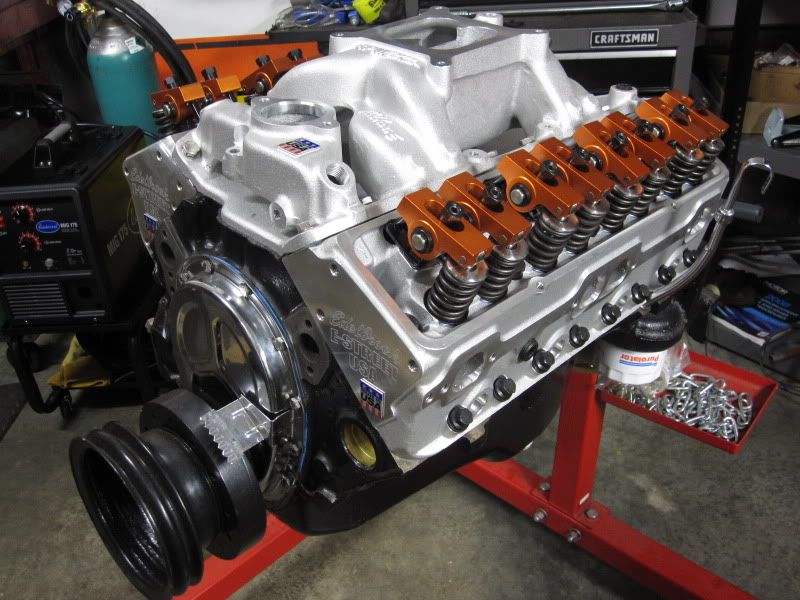 Thanks,
-Andrew