Veteran Member
Lifetime Gold Member
I completed the installation of two 4" speakers in the center of my dash. I went with this option because I did not want to cut up my Camaro. I know this isn't going to provide the ideal sound stage, but I hope it will serve the purpose. I haven't fire them up yet as I still have to install the amp and rear speakers. Hope to do that this weekend.
I did not have the original speaker or the bracket, so I made everything from scratch thanks to everyone's suggestions. Special thanks to Twisted Metal, Batman and Dale68z.
I took Batman's advice and listened to a bunch of speakers. The Polk Audio db401's were by far the best ones I heard so I bought those.
I cut a pattern from cardboard and then used that to cut a piece of heavy sheet steel. I then cut keystock and tack welded those to the edges to make the whole assembly good and rigid. Then I used a 4" hole saw to cut the speaker openings. I lined the whole thing with a heavy weatherstrip material so it would sit up against the dash without rattling. I then bend and welded my own bracket to hold everything up in place. I decided not to use any speaker grill cloth because I wanted to see the speakers when looking down into the cowl. The car isn't a daily driver so wasn't too worried about dirt and sun damaging the speakers.
Pretty happy with how it turned out. Here's some pics: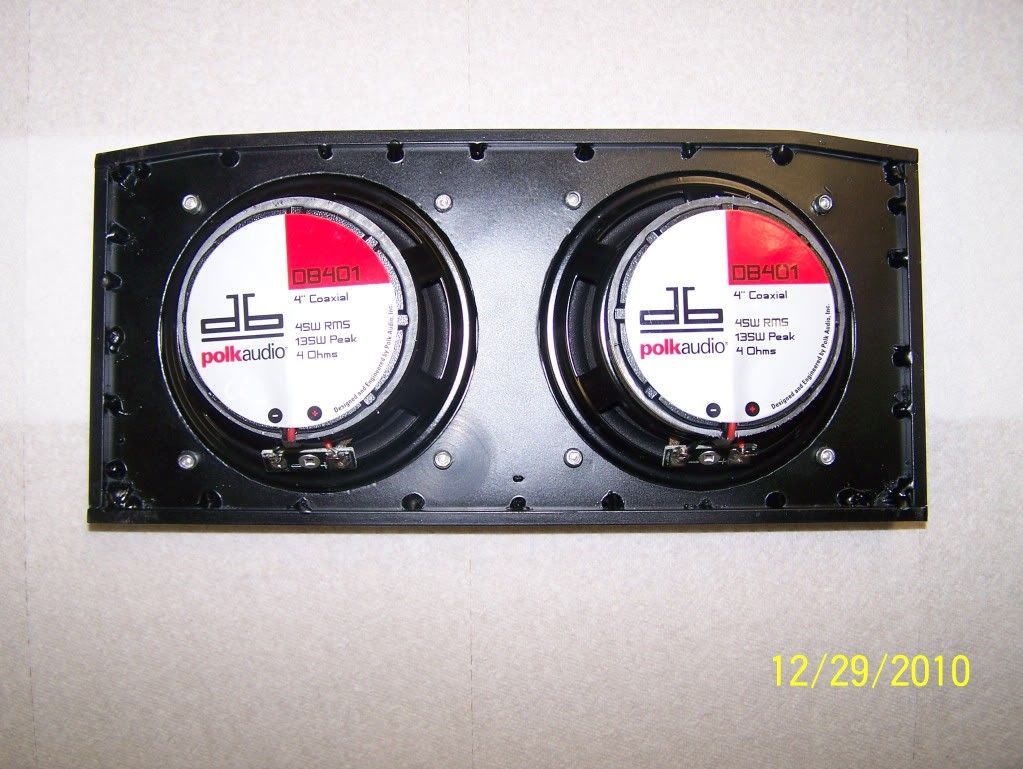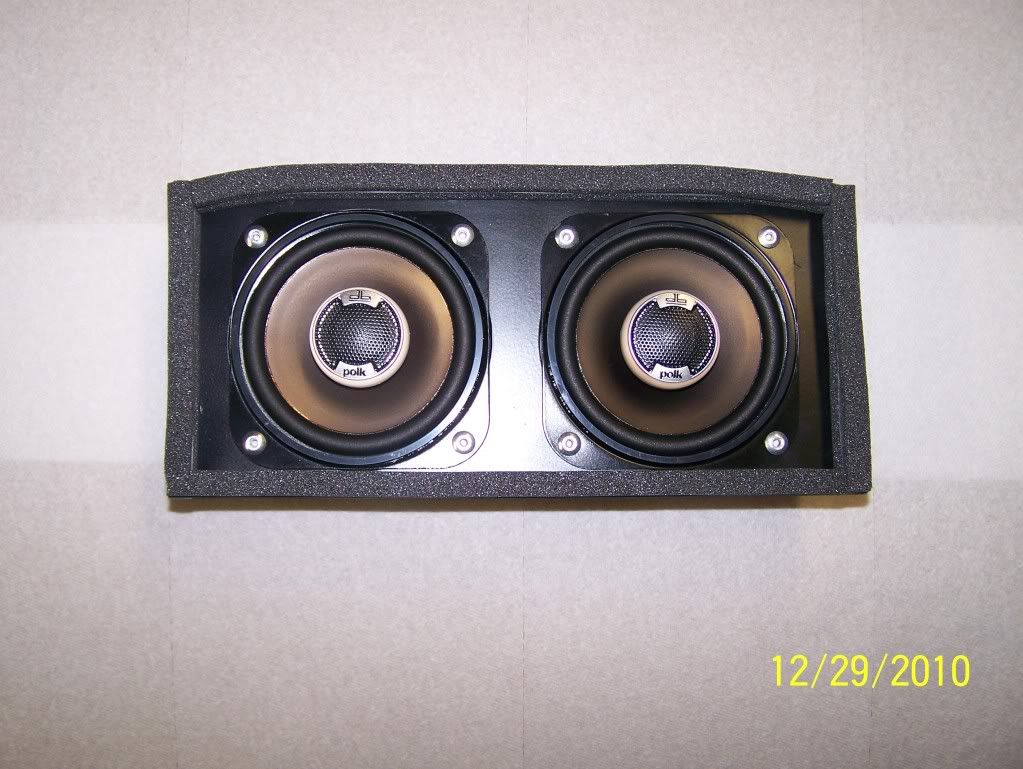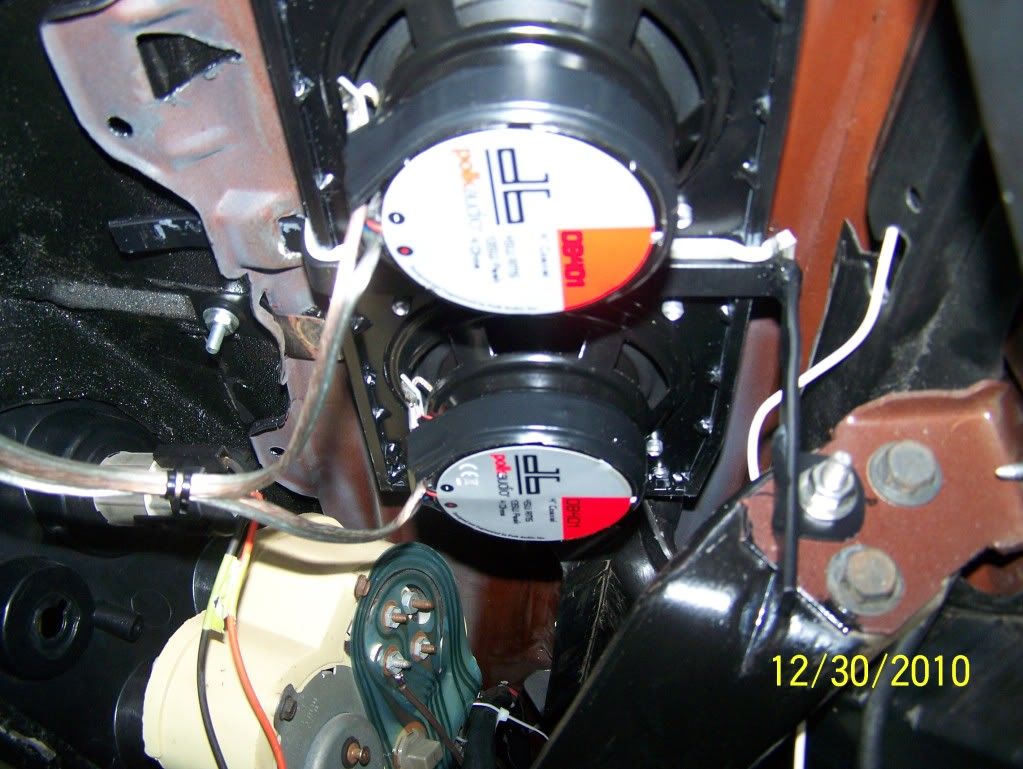 Last edited: