I'm posting some pic's of the car a buddy of mine just picked up last weekend. I saw where this car was discussed some last year when it was seen on a craigslist ad. It was concluded that the car probably was worse than the pictures showed and the price was high possibly for the uncertain nature of the car.
We drove over 1100 miles to look at it hoping that it was as good as the guy said it was, knowing the unique nature of the car and the low miles Sub (28,000) we took a chance.
To my surprise the car was extremely original with some strange interior that was unfortunately pulled out and tossed back in for no reason, possibly a young kid or a meth head. Literally nothing has been touched on the car, it has the original exhaust, smog and manifolds along with plug wires, 1 original tire, all the engine and drivetrain components. it still has an oil change sticker from 1978 from Texaco when the car had 6,800 miles. Shame about the interior, its mostly there but some stuff got busted like the dash bezel and lower left dash. Fortunately he never touched anything else.
It sat in a garage for most of its life with the original owner until a couple years ago when the second owner got it in KY, at some point it had the paint on the rear left quarter burned in a grass fire. So that quarter is toast, the underside is incredibly clean along with the inner fenders. The lowers rotted from water sitting in them, but the doors and rockers are very nice; very tight hinges as you could expect from a low mile car with perfect glass. The guy we met picked it up last year and was going to restore it but got divorced and needed to get rid of it.
That said the interior needs attention, all the fluids need to be changed along with at least one bad plug wire and a carb kit. New brake and possibly fuel lines and clean up the e-brake cable.
Its a late production car with HEI, Super T-10, Red Piped standard interior, the opening in the passenger fender and open element air cleaner.
The owner may drop in and comment occasionally. I'll be helping him with it over the next couple years. Heres the start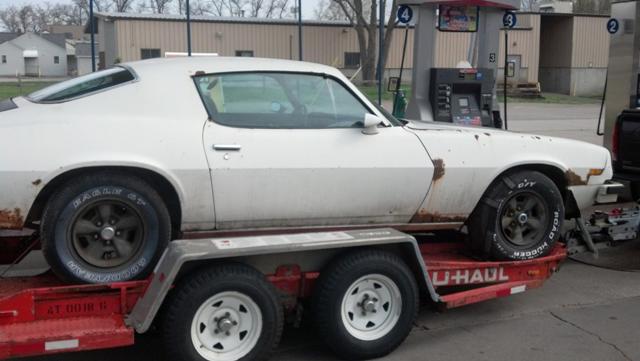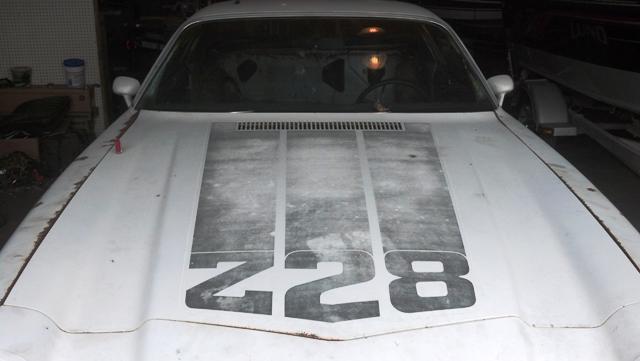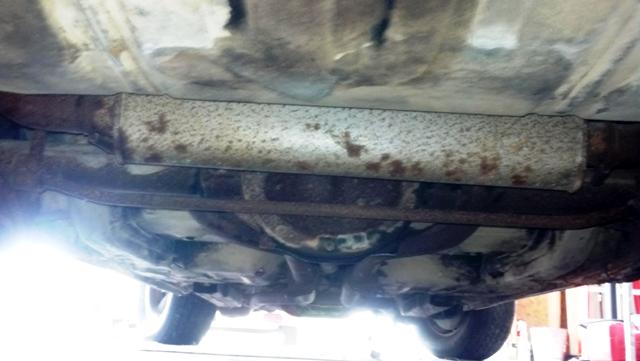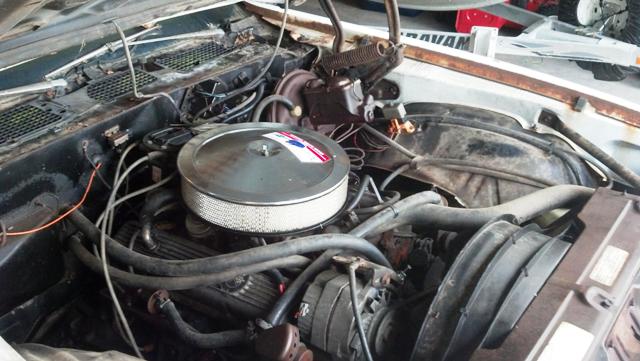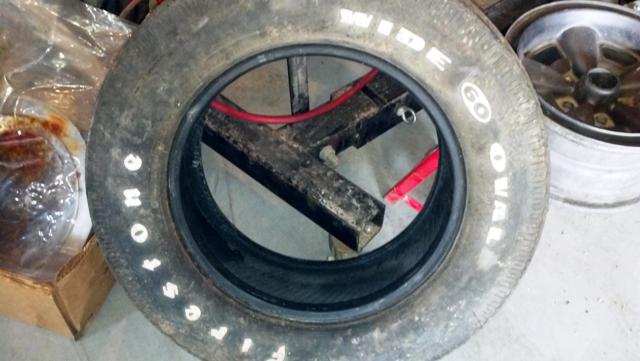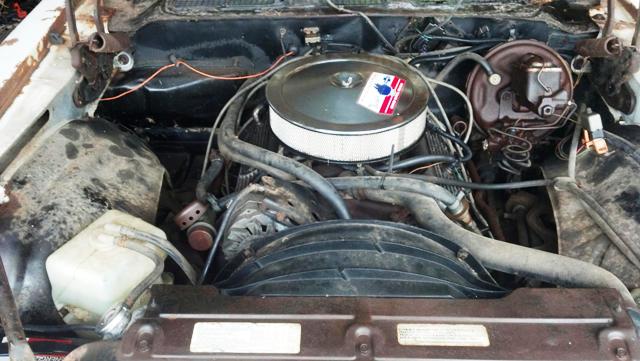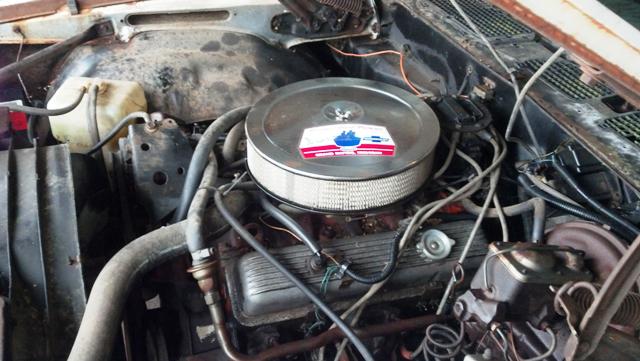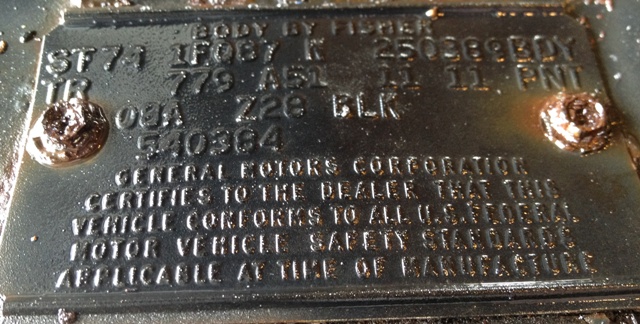 If anyone knows the car or has more history the info is appreciated. Discouragement will only result in a better finished product