Administrator. .a car, a man, a maraca.
Staff member
Lifetime Gold Member
I've seen a lot of crashes in my life. This is one of the most spectacular where the driver walked away.
This idoit was street racing on the freeway in SoCal. Not sure how the crash went down, but the engine it literally sitting ~150 yards away in the freeway lane (skip to 1:47).
Gotta give it up to GM's chassis engineers, driver not only survived, but you seem him walk to the gurney in the video.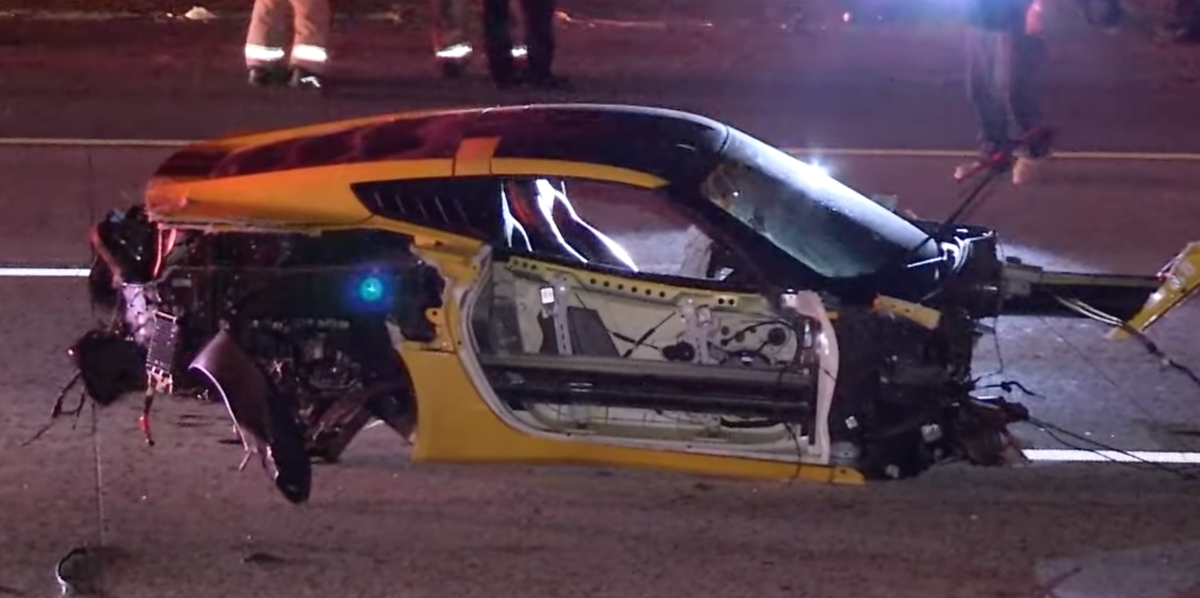 Witnesses say the Corvette was possibly racing on the freeway when the crash occurred.
www.roadandtrack.com