More updates coming soon. Hopefully serious eye candy.
Cam swap is done. Dowels don't keep lifters from falling. I put them in anyway (right [passenger] side was super tight), held my breath, and did the swap.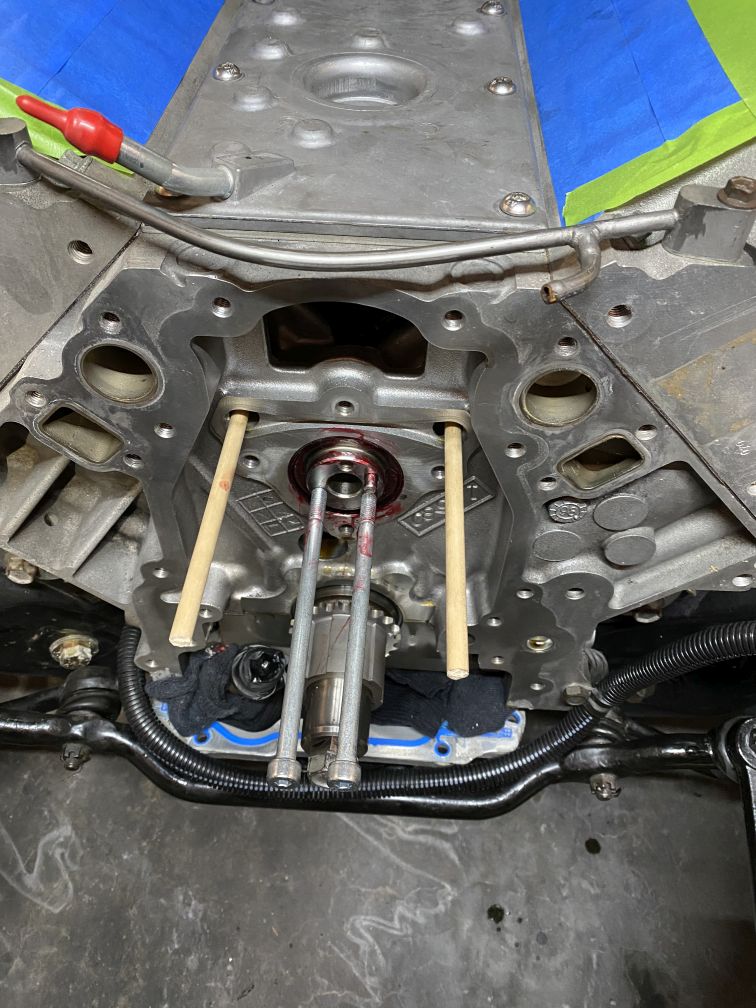 From earlier, pics of mounting for intercooler water pump. I have a pre-formed dogleg hose from my old BMW racecar that should work to get to the core support (see grommet), and then have stainless 90* barbs to turn that corner.