Got some work done this weekend. Hoping to have her breathing this month! On to the pics!
Stock trans pan with wrinkle paint to match the rest.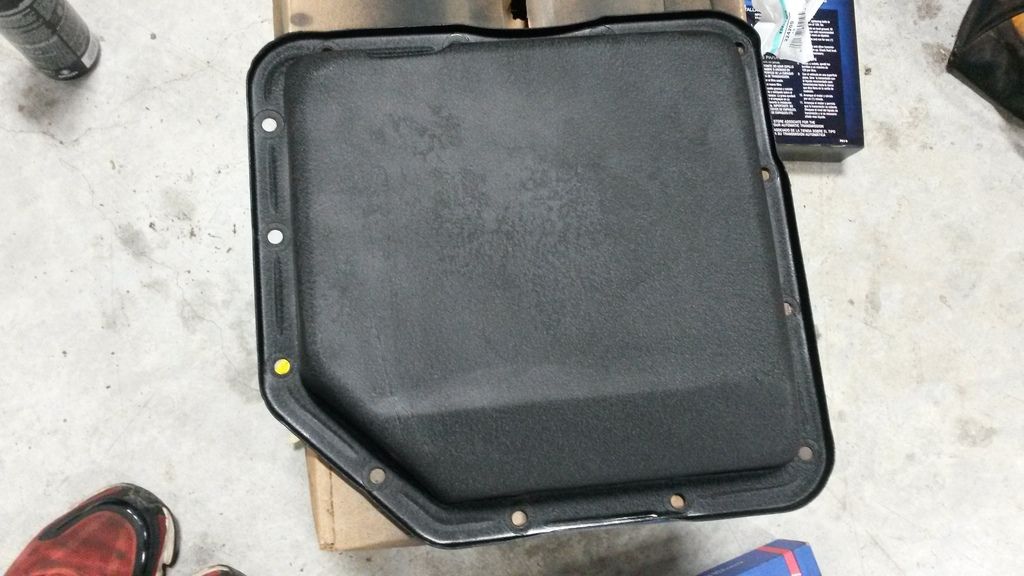 Front lights in, I wanted to replace but I have to watch what I spend at the moment, I will swap these out down the road...
New dual fans
Carb is on, just about everything is wired for the engine.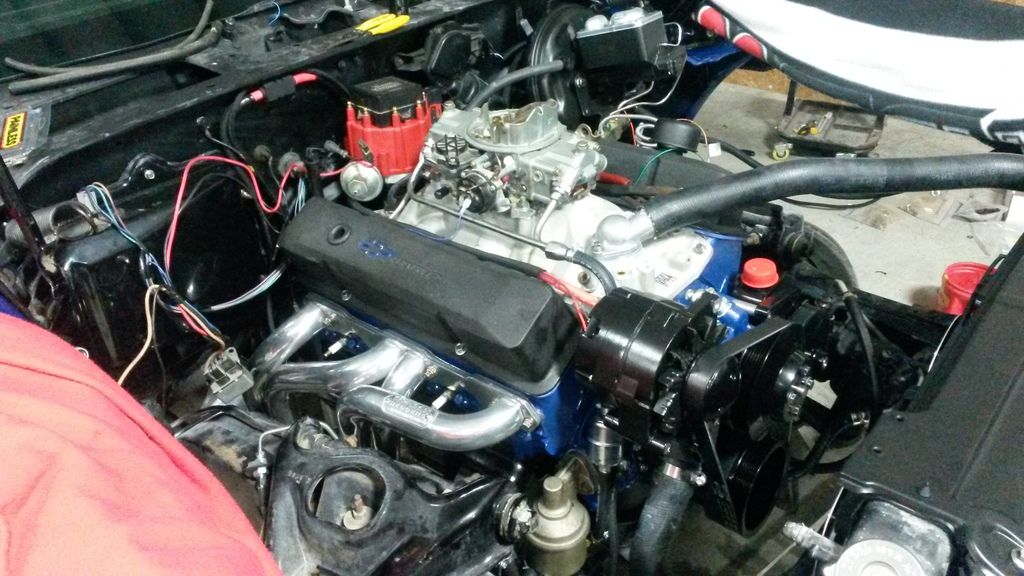 Another view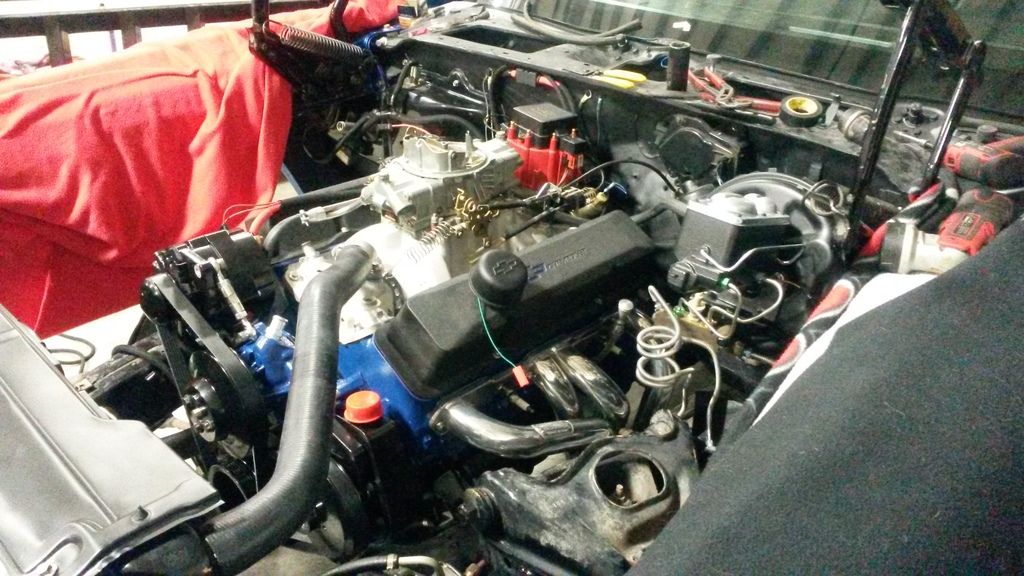 This was an exciting pic!
Overall getting fairly close, it sure is nickel and diming though! Oh well, it will be fun when shes cruising!