Ok guys, I was looking in my shop the other day and saw my three TH400's sitting on the floor. I grabbed one and monted it to my engine stand by the bellhousing. I called up my transmission builder and told him to come over and take a look. He said that's a great way to mount the trans, but if you want to rebuild it you have to use a transmission fixture. He looked at my welder and some steel I had laying around and said,"Dude, you should build one."
This is what one looks like if you buy it.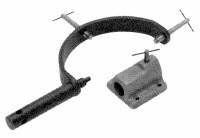 So I woke up the other day, grabbed my coffee and went out in the shop. I looked under my bench and located some scrap 1.5"x3" eighth in thick rectangular tubing. I looked at my trans and got some measurements. I cut the ends at 45* angles, but you could probably just square the ends.
The inner width between the legs is 9 5/8" wide. The legs are 12 1/4" long. and the overall width of the top piece is 15 5/8". Now it really doesn't matter what you overall width is, just that you maintain the 9 5/8" inner width, so you can slide the fixture over your trasnmission as shown below.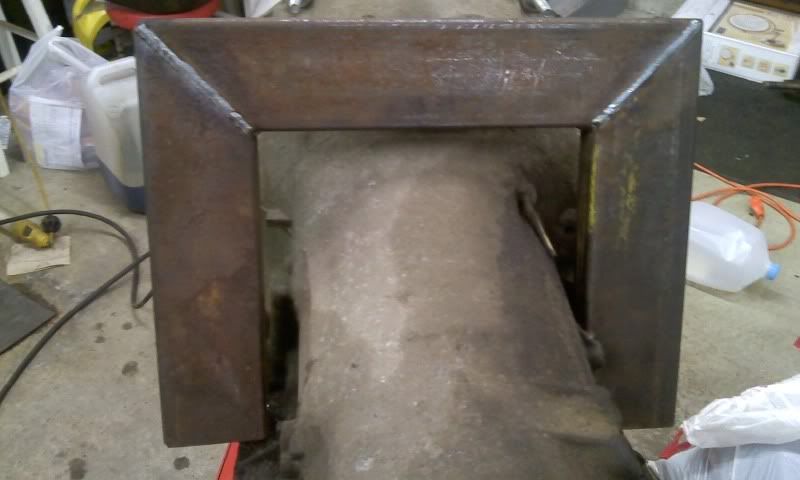 As you can see, the fixture slides over the top of the transmission with ease. Now, you have to make a way to hold the transmission in place on the fixture. So, I proceeded to drill some 1/2" holes into the sides of the fixture, 1" in from the end of the tubing. Then I bought some 5" long 1/2" bolts to go into the side of the transmission. I also bought some square nuts and welded them to the back side of the fixture legs.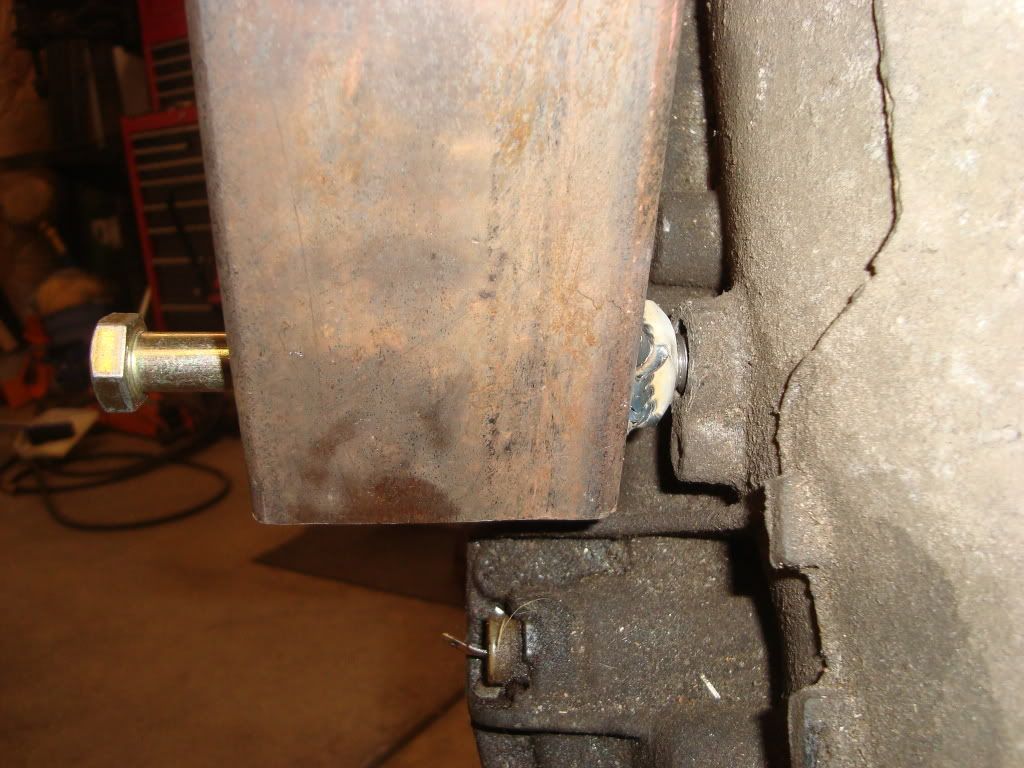 Last edited: