I've been a bit too slack with my updates. Although not much was done, I was expecting to complete certain jobs and post an update to cover all of it, but for various reasons I've not had the time to work on the car - in fact I've not been able to get to it for nearly 6 weeks now - which is really annoying as the weather has been ideal for it. Anyway, using the photos for reminding, here's what I managed to get done in June and July.
As mentioned at the end of the previous post, I was in the process of patching up the rear crossrail. Here you can see the first part of the patch roughly welded in and before cleaning up.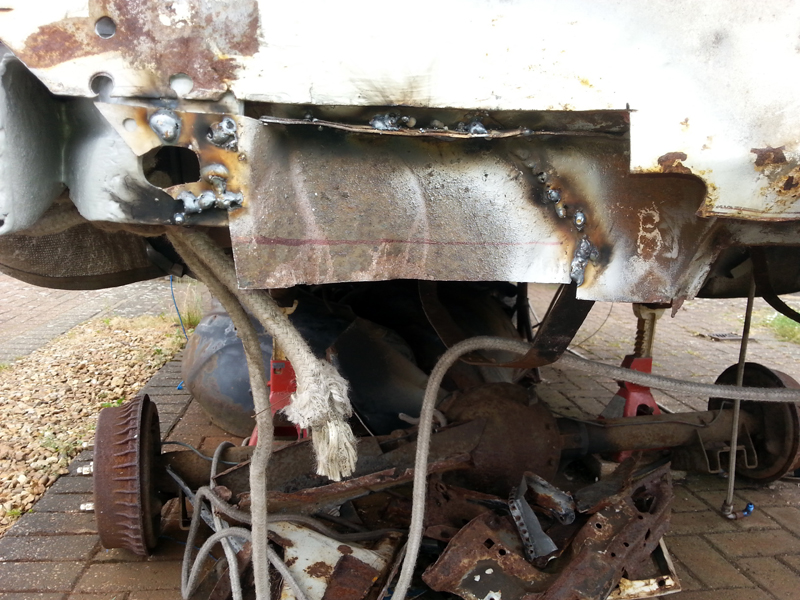 It looks an odd shape, but that is because it will match up to the patch parts I started a couple of years ago. It will make more sense when you see them together.
Here is said piece, which has been cleaned up and had a layer of epoxy primer applied to the inner face. The other side will be accessible when it's on the car, so I will clean/paint that later.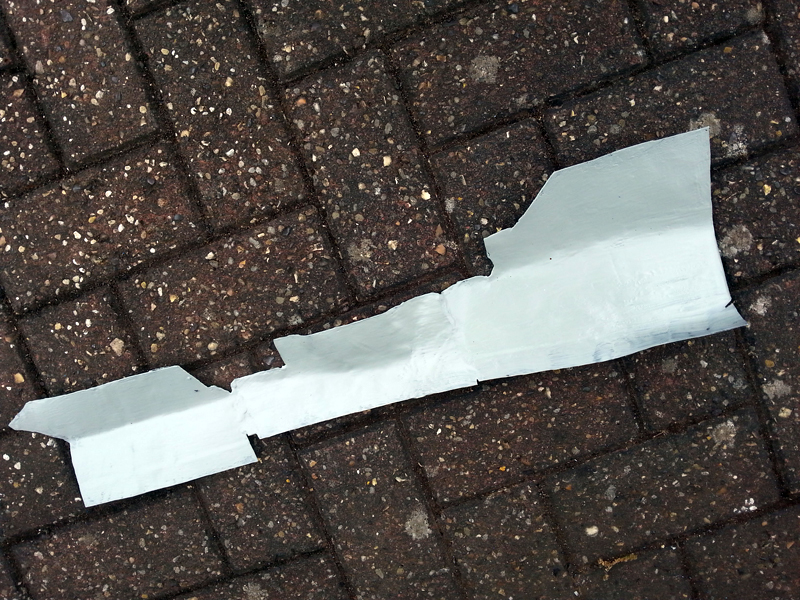 This was trial fitted and marked where it needed triming or primer removed in the welding areas.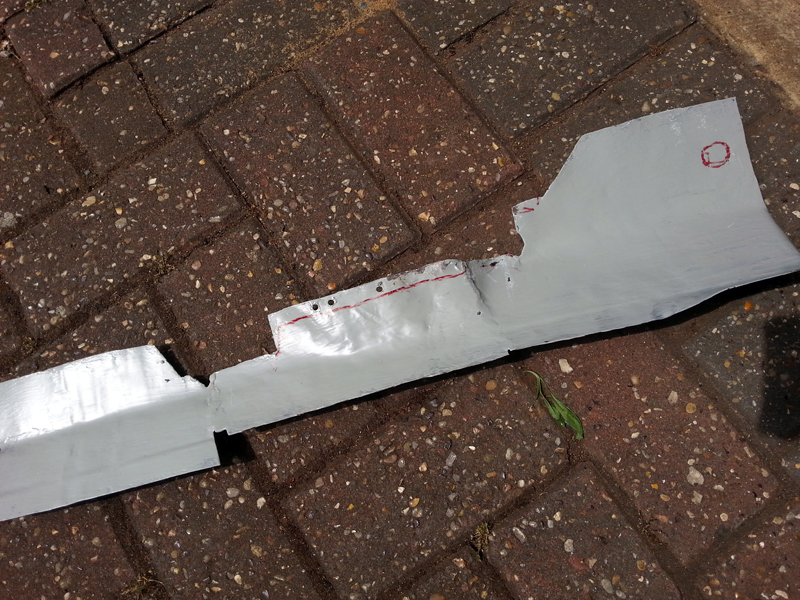 I then drilled all the holes ready for spot welding and whilst the drill was out I did the same on the other side.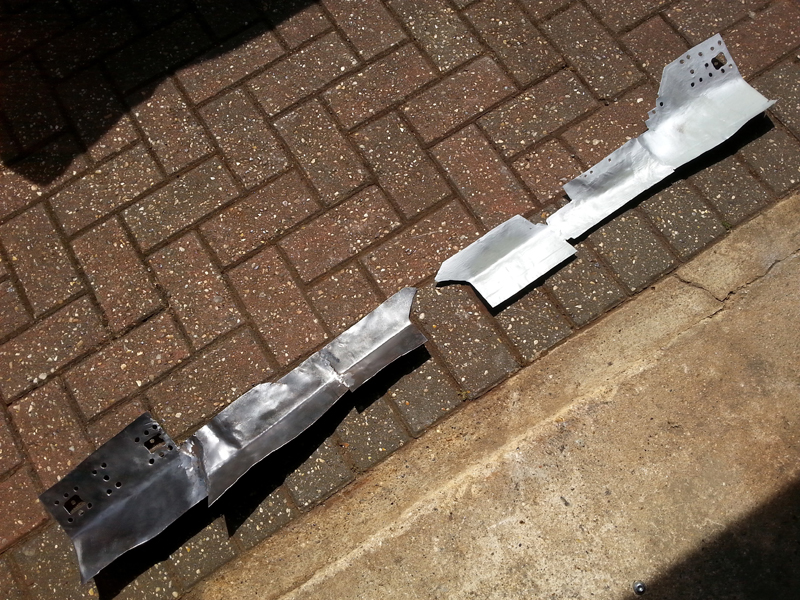 I'd (relatively) recently cleaned up and epoxy primered the end of the frame rails. The patch was offered up and I marked all the areas that would be welded, then proceeded to grind the epoxy of these spots.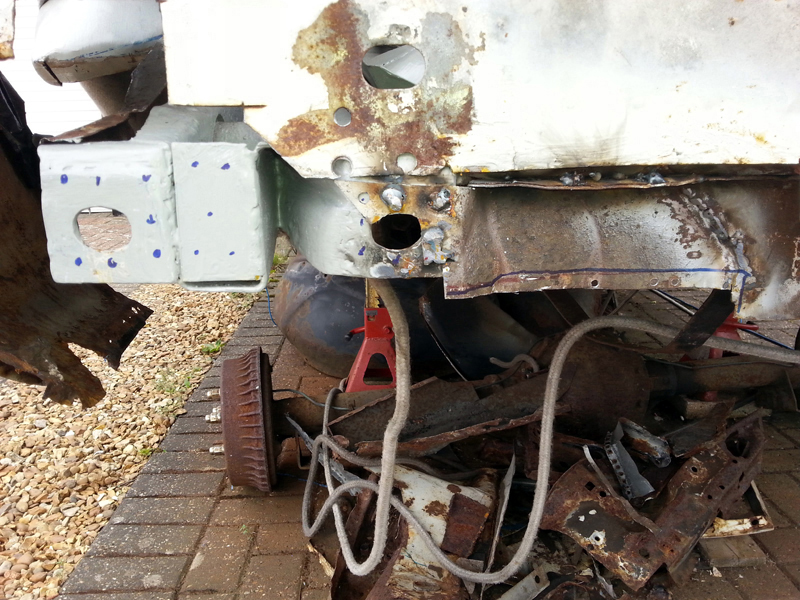 And here you can see the patch welded into place. It still needs cleaning up and epoxying, which is one of the next jobs on the list. Just ahead of that, I plan to chop out more of the lower edge of the tail panel. I'm going to cut it along the line of spot welds where it joings the trunk pan, as this will give me something to support the new panel, rather than it being a straight butt weld.
Lets hope the next update isn't as long coming as this one was!