For Sale: N.O.S. Stant Fuel Cap (stamped "VENTED" and "ANTI SURGE") in a Stant box (part #
"G46A"
) as shown in photos #1 - #5 which is exactly same as a N.O.S. GM #
3931449
fuel cap that I sold years age and is listed in my 1970 Chevrolet Parts Catalog (Jan. 1970) for the following models:
70 Pass. (exc. E.E.C.)
70 Nova, Chevelle (exc. Sta. Wag., El Camino)
70 Chevelle (Sta. Wag., El Camino), Camaro (exc. E.E.C.)
GM #
3931449
is
not
listed in my 1969 or older Chevrolet Parts Catalogs.
My 1970 Chevelle Assembly Manual (UPC 8, Sheet B2) lists GM # 3843698 for the Chevelle fuel cap and GM #
3931449
for the El Camino fuel cap.
This cap has the large letter
"S"
on the rivet head as well as the
Stant Logo
on one of the "ears". The cap measures about 2.2" in diameter and 2.5" from "bump out" to "bump out".
This fuel cap is the same as the fuel cap listed in Item# 481 in my 2022 ads.
NOTE: The fuel cap listed in my 1970 Camaro Assembly Manual (UPC 8, Sheet B5) is GM # 3843698 which is embossed "VENTER" and "ANTI SURGE" but is round without the 2 "bump outs" as shown in photo #5.
Photo #6
is for
comparison purposes only.
According to GM Parts History for parts sold over the counter GM # 3843698 was replaced by GM # 3931449 sometime between Aug. 1985 and Jan. 1990.
$10
for the NOS Stant "G46A" Fuel Cap as shown in photos 1-5 plus shipping and Paypal fee (if applicable).
If interested or if there are any questions,
SEND ME A PM and SPECIFY ITEM # 41.
Note: I do combine shipping for other parts purchased within a 2 month period.
Dave
SALE PENDING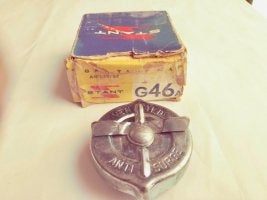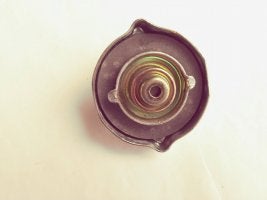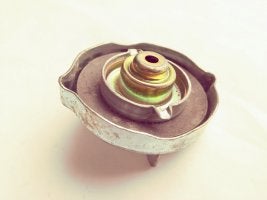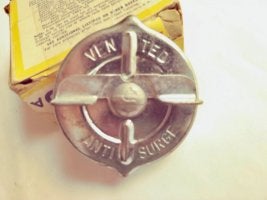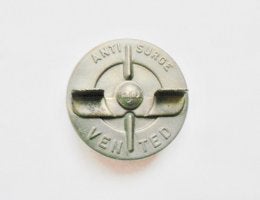 Last edited: