Hey guys, got a weird one. I took apart my steering column to tighten those reverse torque screws that loosen up on most chevys...
Anyways, was reassemblying and now my key wont turn back into the accesory (ACC) position. WTF? I dont have the column completley assembled yet, just to the part where I install the ignition switch.
Heres some pics. The first is what i
think
the Off/lock postion should be. The next pic is what i
think
the Acc postion should be. Am I right on this?
But when I put the key cylinder in, i turn it all the way back and can only get it to lock postion, and the gear is in the postion in the 2nd pic. I took the cover off and tried to turn the gear shaft back to see if it would move back anymore, it wouldnt.
If i take out the pins on the side of the column, i can get enought play in the column to turn the key back to ACC, but the whole column has to twist some to do this.
Been messing with this for days, its getting the best of me. Any ideas?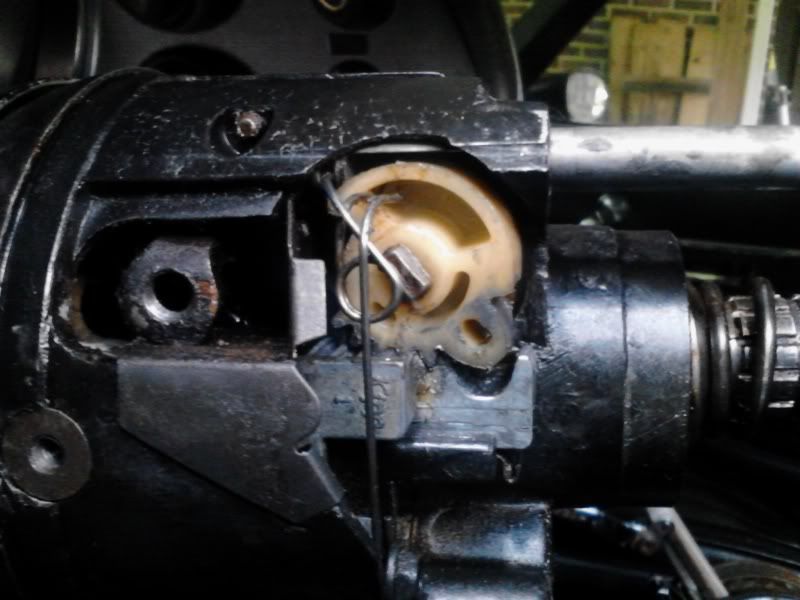 The 2nd pic is as far back as she goes