Veteran Member
Lifetime Gold Member
It's been a long winter and I've started a few projects on the car. I've just begun to get some of those finished.
I wanted to stiffen up the suspension/chassis a little bit so i did some shopping at PTFB. I bought their front sway bar brace (actually I bought it from a site member), adjustable rear sway bar kit, and their new adjustable pro g-braces.
First to be finished was the front sway bar brace -
Installing it seemed pretty straight forward as it mounts between the frame and sway bar frame bushings. I didn't take a lot of pics of the install but there's a few things that needs to be done to make it fit right. The frame plate will need to be trimed to sit flat on the frame. The plate is a little big and interfers with the frame overlap seams. Also, on mine I had to drill out the holes as they didn't line up exactly right. I didn't like the fact that the brace and swar bar would be held onto the frame with the same bolts. So I welded the brace to the frame once I had it all lined up then bolted the sway bar back on. The kit comes with longer bolts and other hardware.
Looks pretty good with the T/A 1-1/4" sway bar.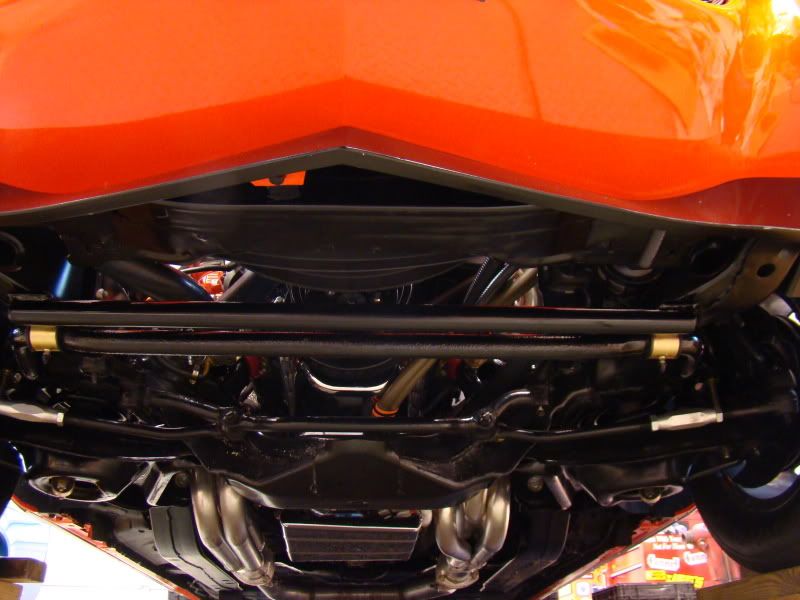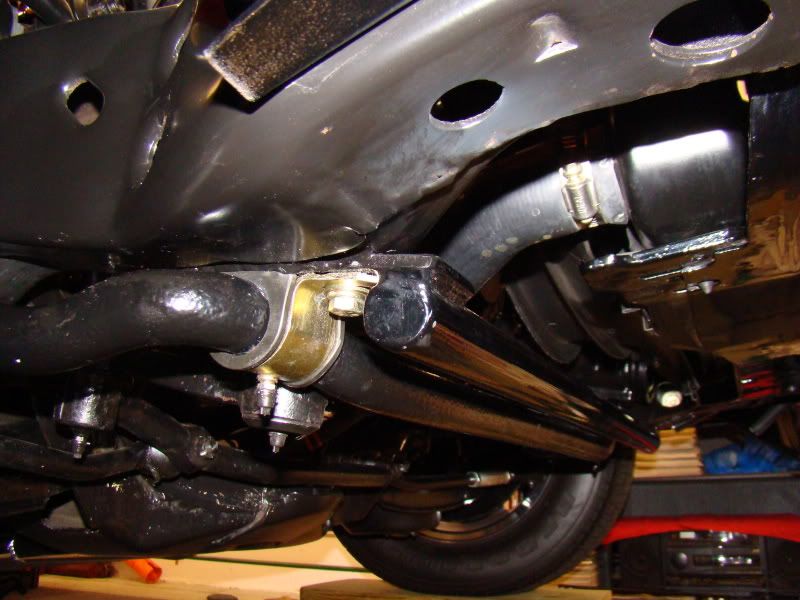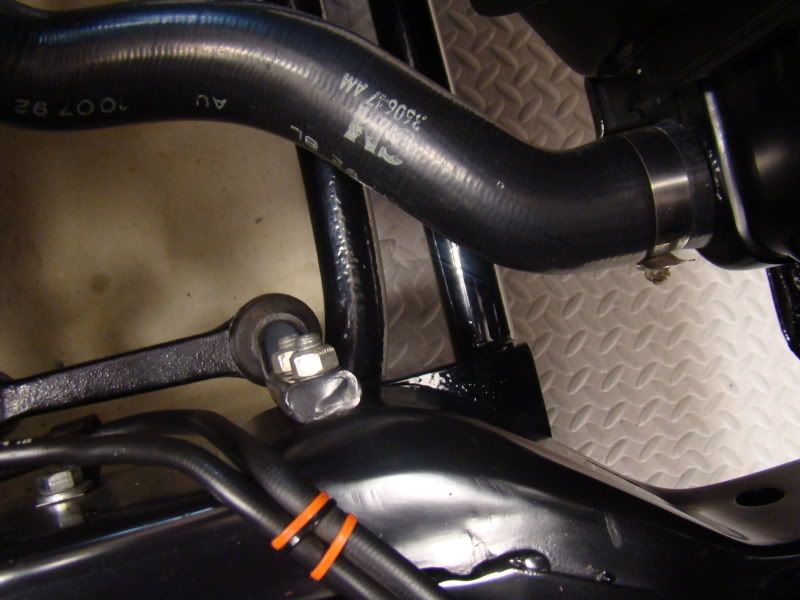 Last edited: