Veteran Member
Lifetime Gold Member
A previous owner of my 81 installed a rear spoiler, but I could tell it did not fit exactly right. When I removed it, I saw that several attempts had been made to drill the holes, but it still wasn't right. Just thought I would take pics as I made a simple template in case it helps anyone else:
You need something to work that is thin enough to bend to the contours of the car/spoiler - but not too thin - I used a piece of poster paper from Target ($1)
Form the paper to the shape of the spoiler and punch the holes through:
While pushing the paper up into the shape of the spoiler, take a pen and outline the outside shape:
Follow the outline and cut out the shape:
Test Fit the cut-out to make sure it fits: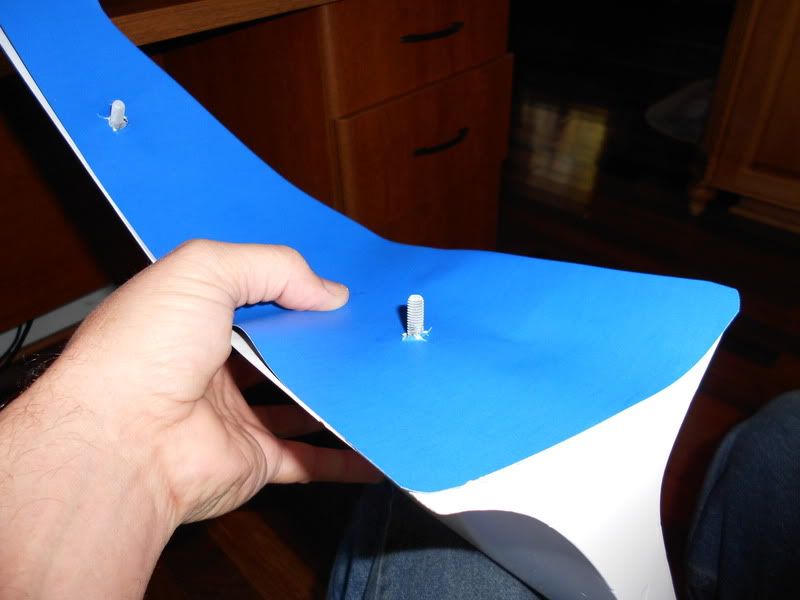 This shows the previous attempt at installing the spoiler - you can see that the bottom hole was drilled several times trying to get the spoiler to fit correctly:
Holding my template to the car - I can see that the top hole is correct, but the bottom hole is not.
Marking the hole from the template shows me where the bottom hole should have been drilled|: