Veteran Member
Lifetime Gold Member
I will be posting pictures and instructions of an actual TH350 rebuild for hi-performance use.
I do not intend for this to be a replacement for a tech manual. First time builders will likely need a tech manual. I would recommend Ron Sessions book "TH350 Handbook" in the HP Book Series. It has good pictures, alot of good info, but has some outdated info. Outstanding value for the money.
This is an ongoing project, I will add to it as I go.
I am not doing a step-by step pictorial, don't assume I have shown where every part goes, there will be some thrust washers I have installed and not taken an individual picture to show it because of bandwidth considerations.
I may not always be available to answer questions, full time job, full time college, multiple car projects, and a family take alot of time.
That said I hope this helps some understand the TH350 or maybe it'll help when you're elbow deep and have a question.
First,
A TH350 is known to be rough on bushings.
Bushings are critical in that they allow the rotating parts to ride true on center, and for the lube to make it to the rear of the trans.
Be prepared to replace almost ALL the bushings in a TH350. Might as well order a bushing kit, as well as a thrust washer kit. I would recommend you get at least 2 additional sun gear bushings individually also.
Once the case has been cleaned, all threads checked and or repaired, and the rear case bushing installed you can start assembly.
The first item to go in wil be the low/reverse apply piston.
Its function is for oil to force it towards the front or bellhousing side of the trans, applying the low/reverse clutches. This allows reverse when applied simultaneously with the direct (high gear) clutches, and allows manual low gear when applied with the forward clutches. Manual low gear creates engine braking on deceleration. The low/reverse clutches do not apply in automatic range 1st gear. The low sprag (low roller clutch actually) causes first gear when only the forward clutches are applied.
In the rare application that does not need reverse or low gear engine braking the low piston and low clutches can be deleted, and the feed holes in the case blocked.
Install new seals on the low piston, these are square cut seals, not lip seals. Then push it into the rear of the case evenly by hand, aligning it properly so it will seat (there is a "tang"). Look at the park pawl notch to help index it.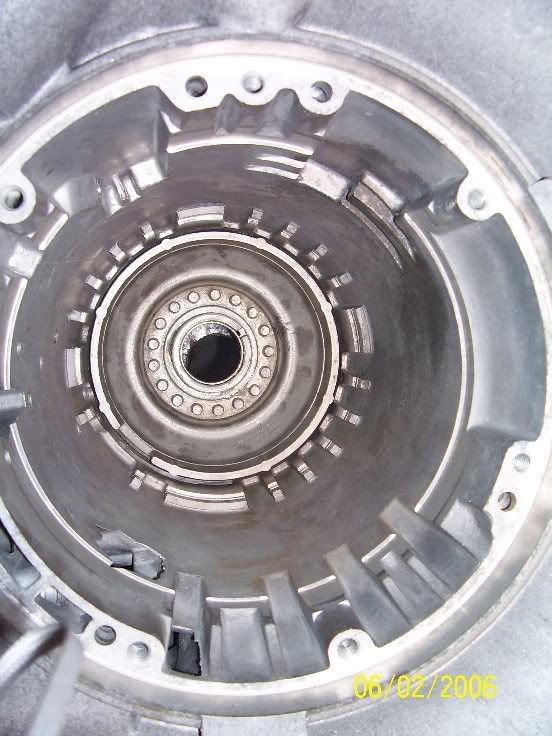 Then install the return spring and retainer using the tool pictured.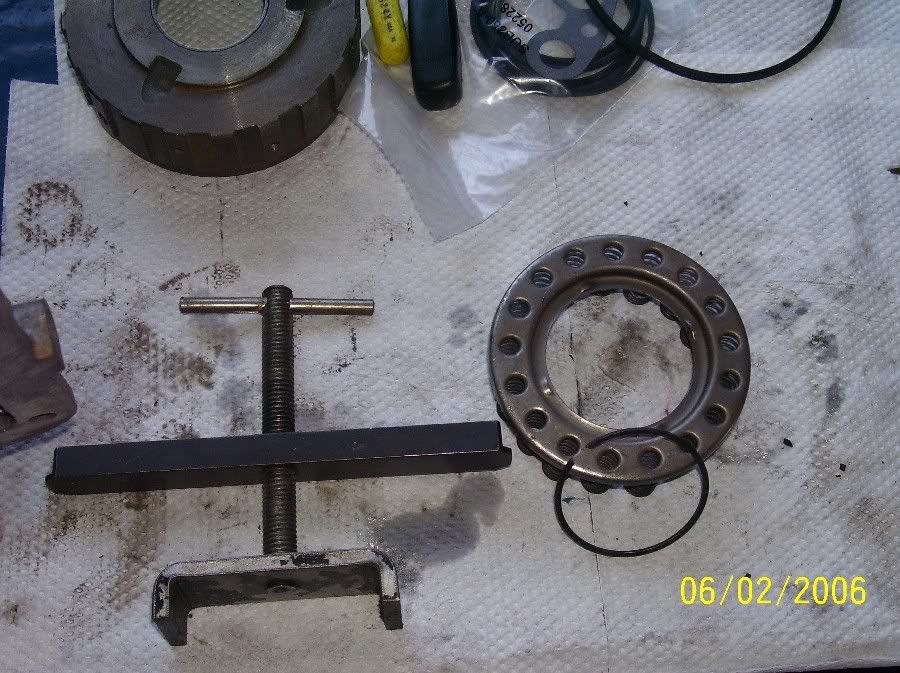 Next you install the output shaft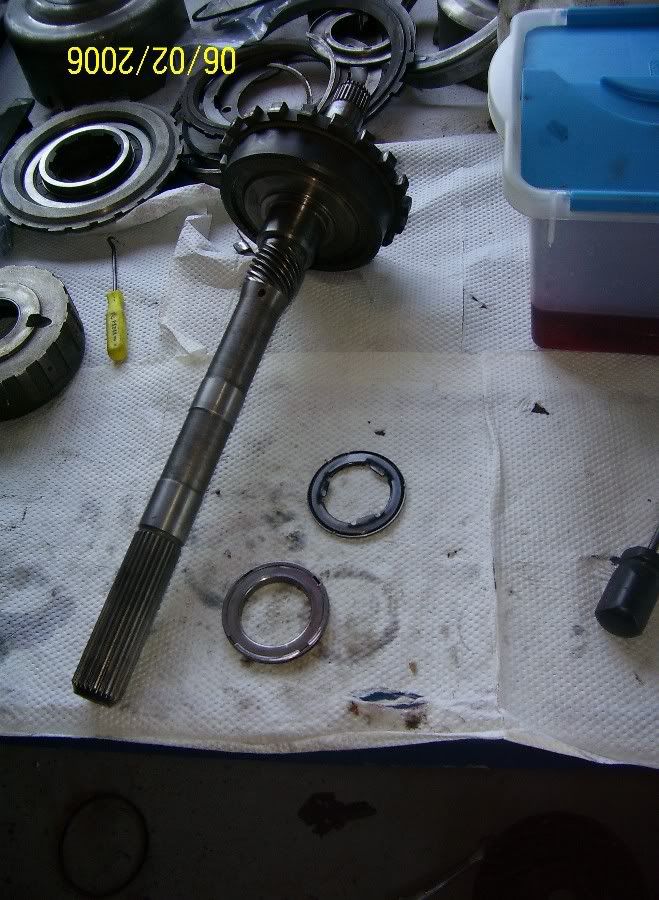 Be sure you have the output ring gear to case bearing in the case.
Also be sure on disassembly you inspected and replaced as necessary the input shaft to output bushing shown here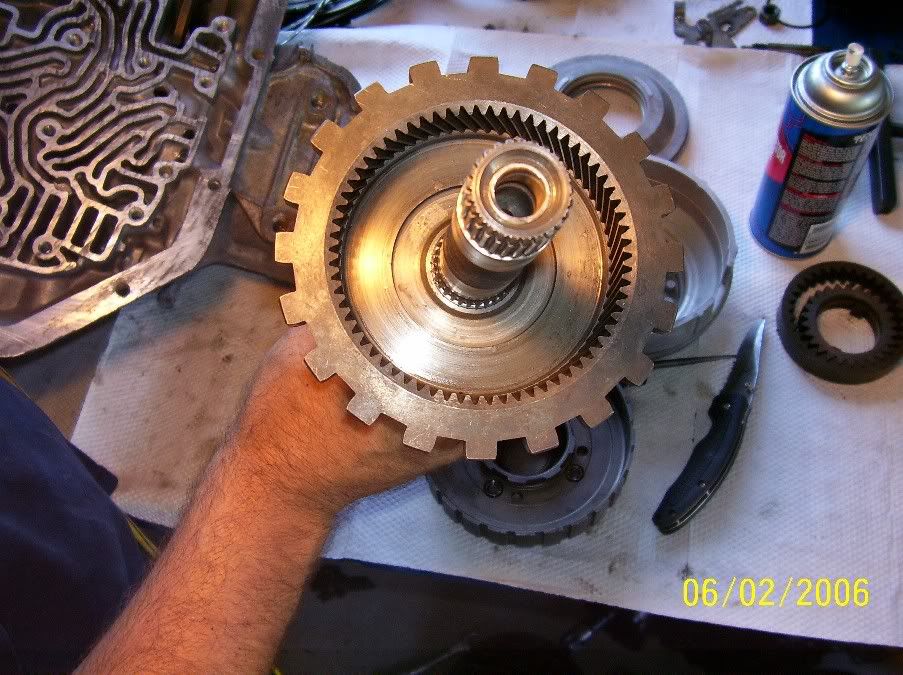 Last edited: