Doing mock up on a 355 I'm building. Checked valve to piston clearance on the #1 cyl with the clay method.. and things do not look so good.
I have it set up to check both #1 valves with solid lifters and stock pushrods & rockers. The exhaust valve is coming into contact with the valve relief at about 20*btdc at the end of the exhaust stroke.
First, let me mention I am mocking it up with no head gasket, just the head very lightly snugged down with a few bolts. I'm only using a .015" shim (coated) so I figured I could take the measurement and add roughly .015 to get the actual clearance.. Didn't want to compress the gasket before permanently installing the heads.
So, I did this test 4 times, each time adjusting the rocker nuts to zero lash. First time, I thought it was just resistance from the clay so I pushed it a little too hard- went over the nose and bent the pushrod. The next 3 tries I stopped when it hit, but had similar results: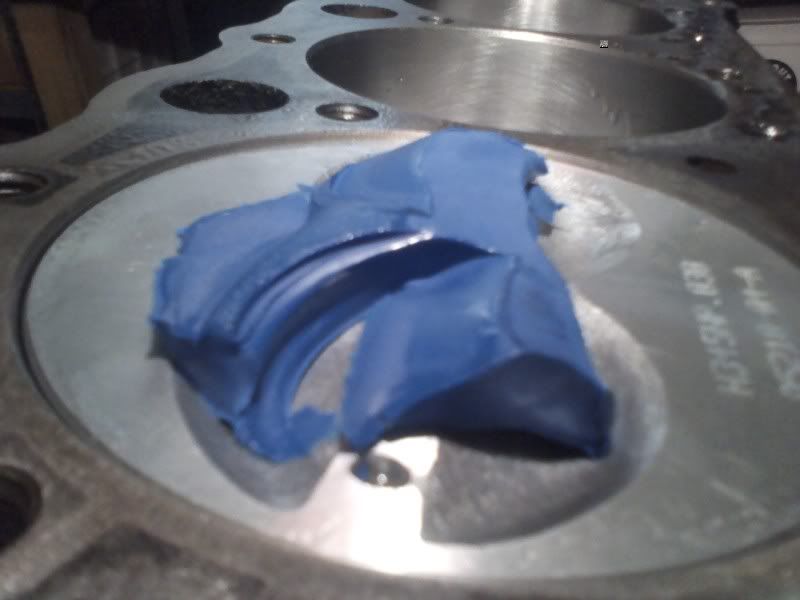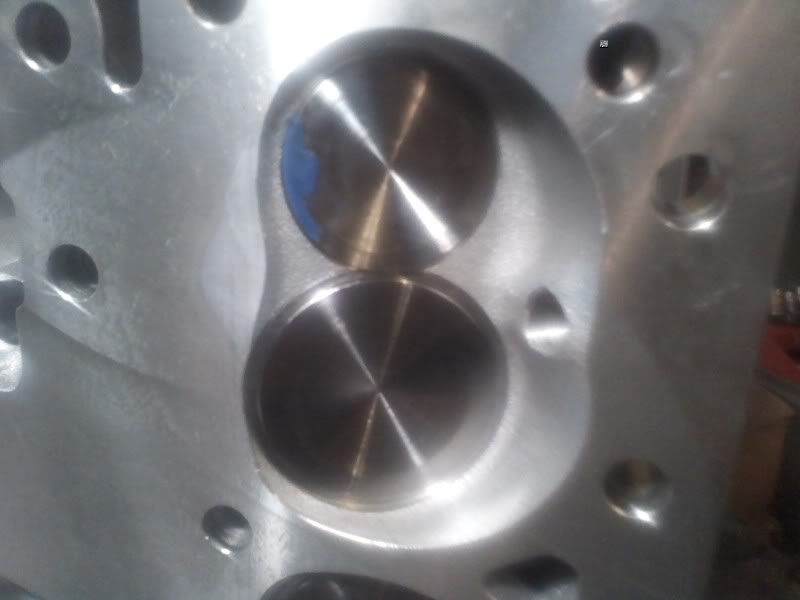 So, I'm not sure where to start correcting this. If I did have the gasket on, it may not have hit.. but if the clearance should be at least .100" it still would've been too close. The intake had plenty of room closest point was .140 without the added gasket thickness-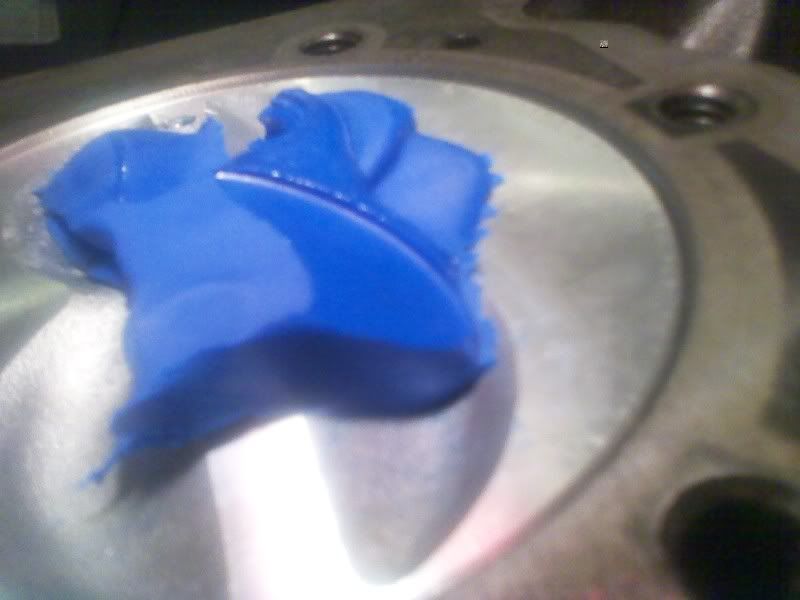 Here are the specs..
speed pro hyper flattops, sit .025" below deck @tdc
going to use felpro 1094 .015" compressed steel shims (coated for aluminum)
Comp 280h cam (hyd FT)
Edelbrock 64cc e-street heads
calculated CR- 10.4:1
I was really surprised to see this happen. I thought maybe the cam timing is off, but I'm positive the dots are lined up and the crank gear is keyed in the center position (0*).. Just doesn't seem right.
I've already gotten some great advice from this site for this engine, so thanks a ton for the help.. what would you do?? I'm building this for a friends '72 chevelle and I'm trying to do it right the first time and make it last.