With a little luck and some savings it happened.
I never thought this day would come, I purchased a 1972 Camaro. The Camaro is nothing special, just a norwood coupe with a seized up 350. This however, is not my first Camaro.
Just a little introduction about myself, I am in the Army currently stationed in South Korea, originally from Los Angeles, CA. I was previously stationed in GA, I purchased a 1977 Camaro during my time there and I slowly built the car through the years. The car was a great project but unfortunately, I came up on orders and with a short amount of time I was unable to bring the car back home. I sold the car and thought that was it; all the effort, busted knuckles, long nights and early mornings, gone. The stress involved and most of all the feeling you get when you finally get it running and that long spirited drive after a long day's work, I thought those feelings were gone.
Recently I came across the perfect opportunity. I have been saving up for another great project and a few months ago I was able to fly home on mid-tour leave. I was scrolling through Craigslist and I came across a 1972 Camaro. I couldn't believe I had found the car of my dreams! Only a two hour drive away from home and well in my budget, without hesitation I drove up to Bakersfield, CA and purchased the car. It's not the perfect car, it has rust but I am willing to work with it. Here it is, "EL Maro".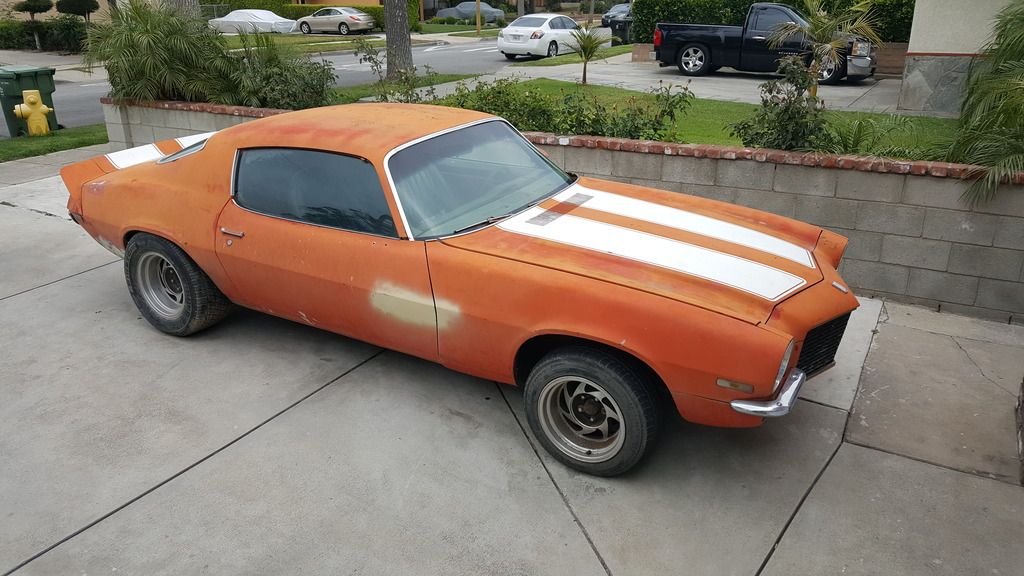 Later that day i pulled everything off, striped the hood and sprayed some epoxy. At this point I was very eager to find out what this car had..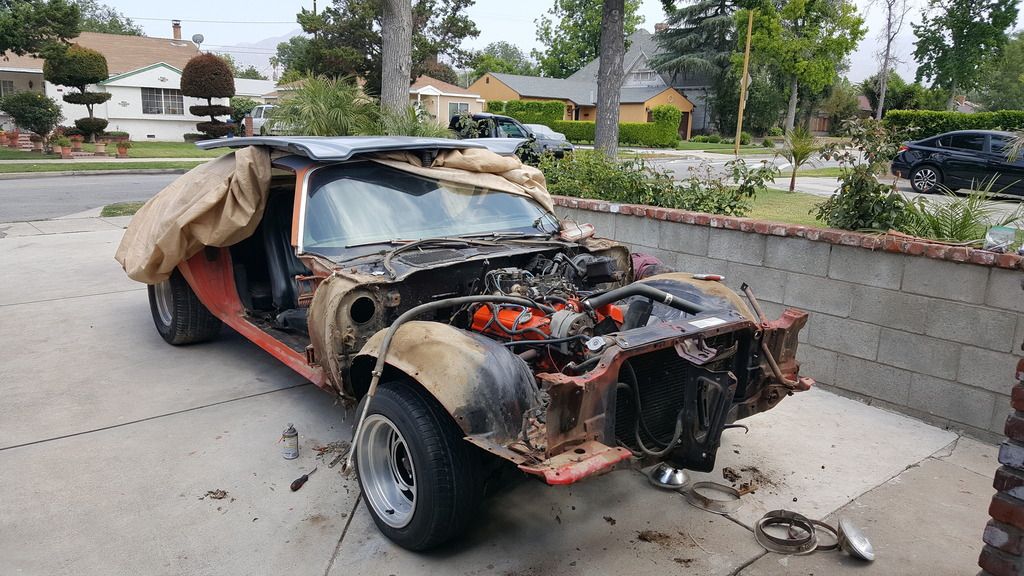 I couldnt stop there since I only had a week left before i had to fly back. Man did this car have paint! whoever had this car did not care at all! It had 7 different colors, and there was no way i was going to get this off with a DA.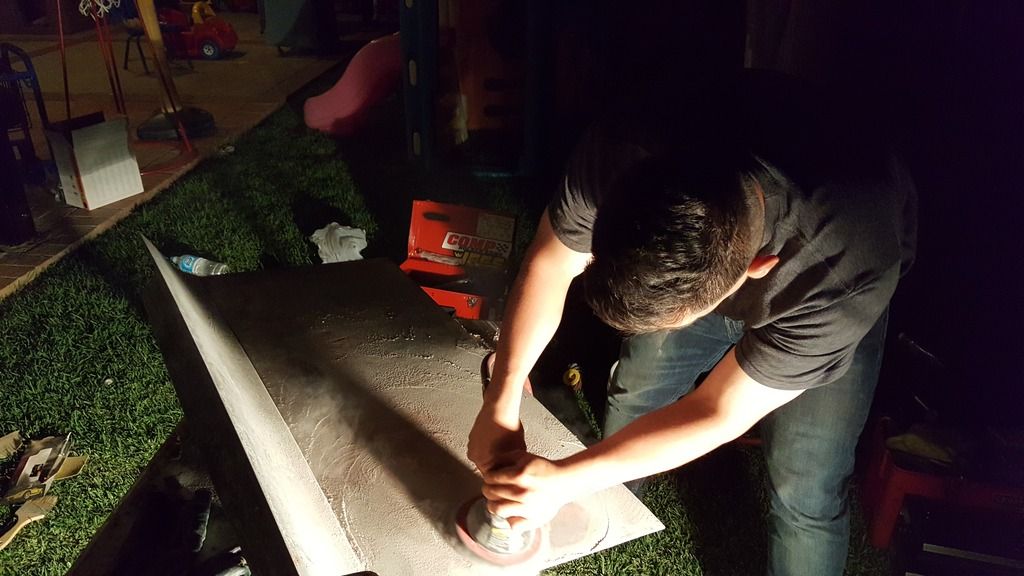 So Bring on the paint stripper! turns out the doors had a load of body filler!
Oh well lets be optimistic.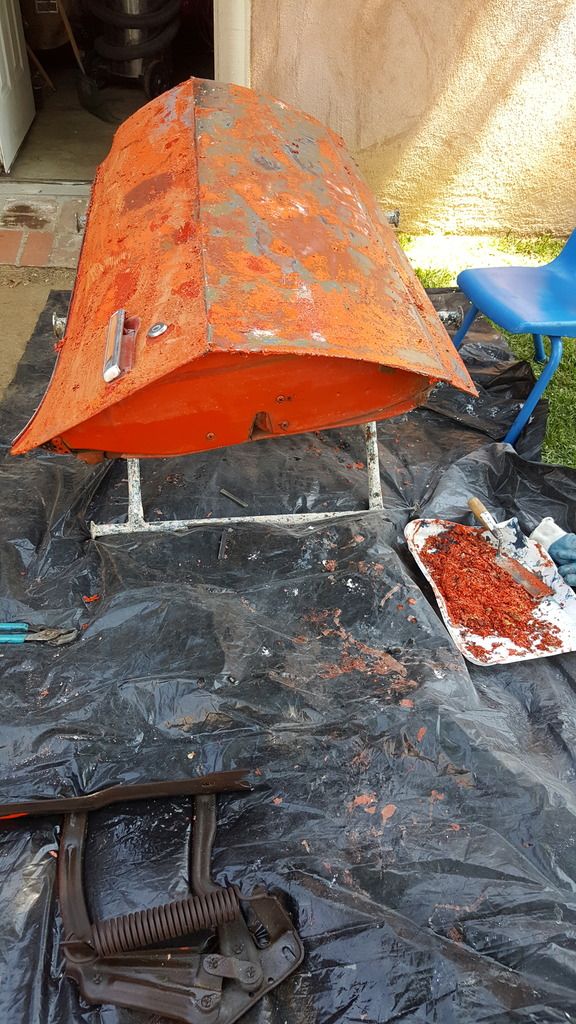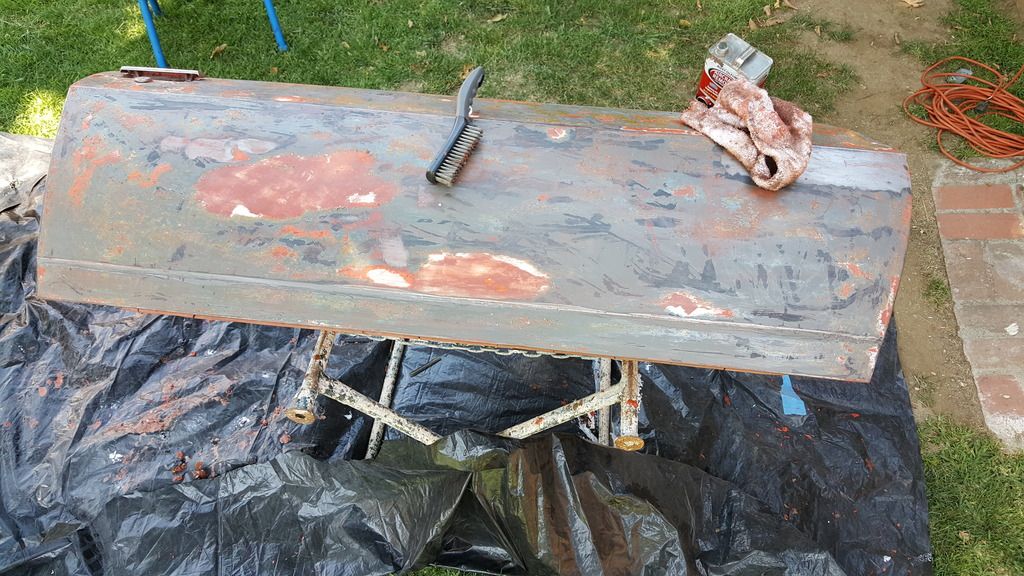 After cleaning and spraying them with epoxy, I realized they werent so bad.. dont mind the handles I was kinda rushing here..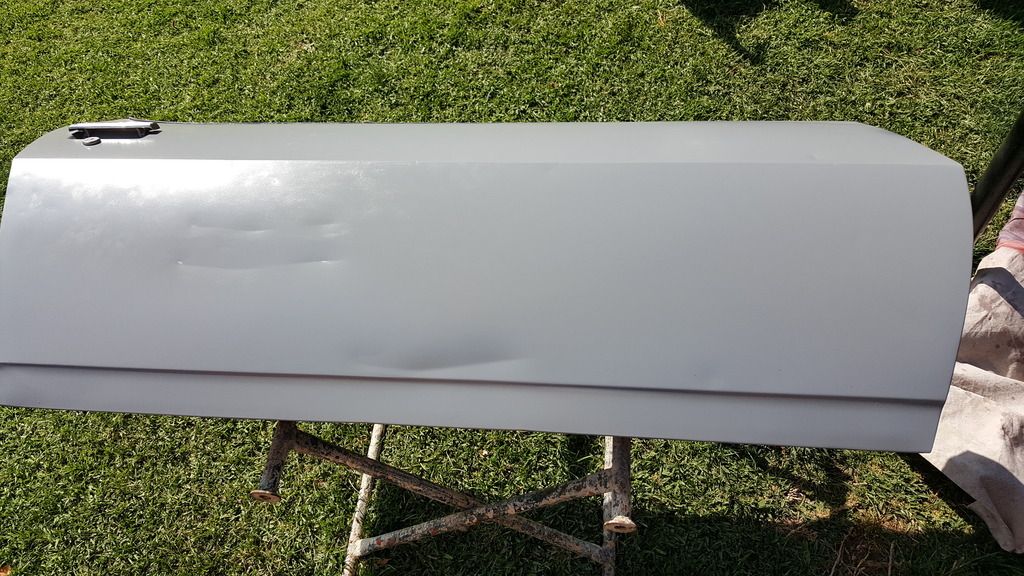 At this point the car was pretty stripped and a friend of mine said he'd media blast the car for almost nothing so you know why not.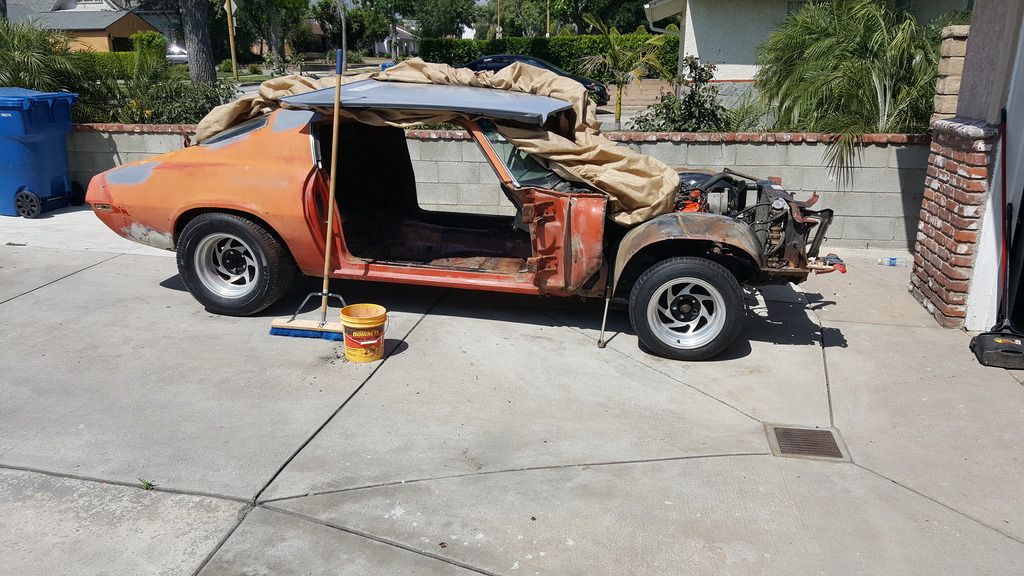 And the result? overall pretty damn good. I wasnt really surprised of what i found. Theres other small spots but nothing scary.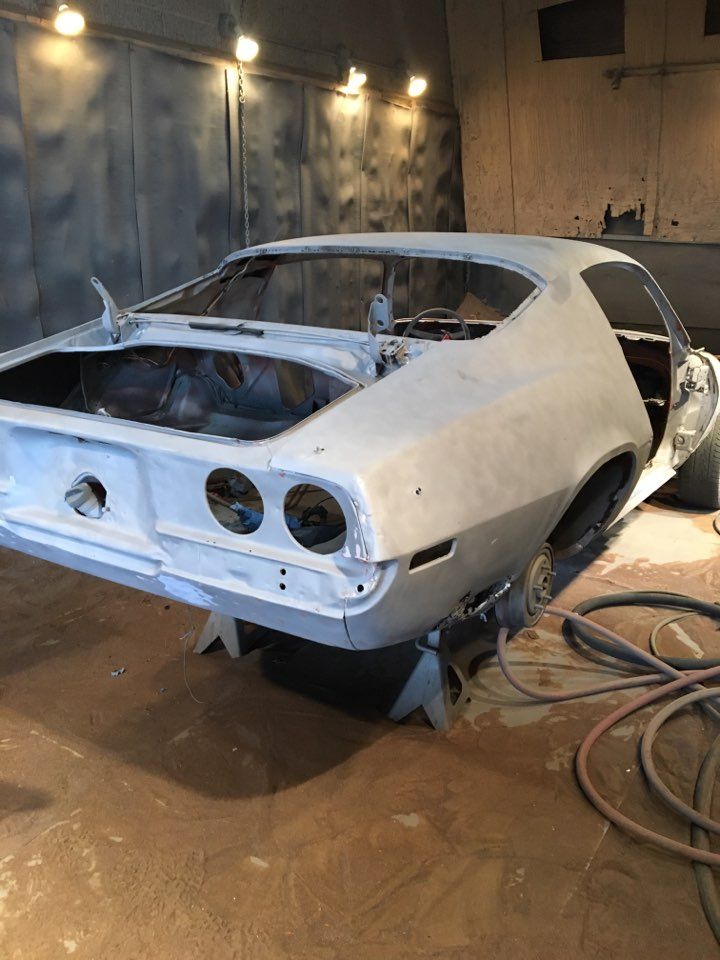 I was kinda happy actually. It could have been worse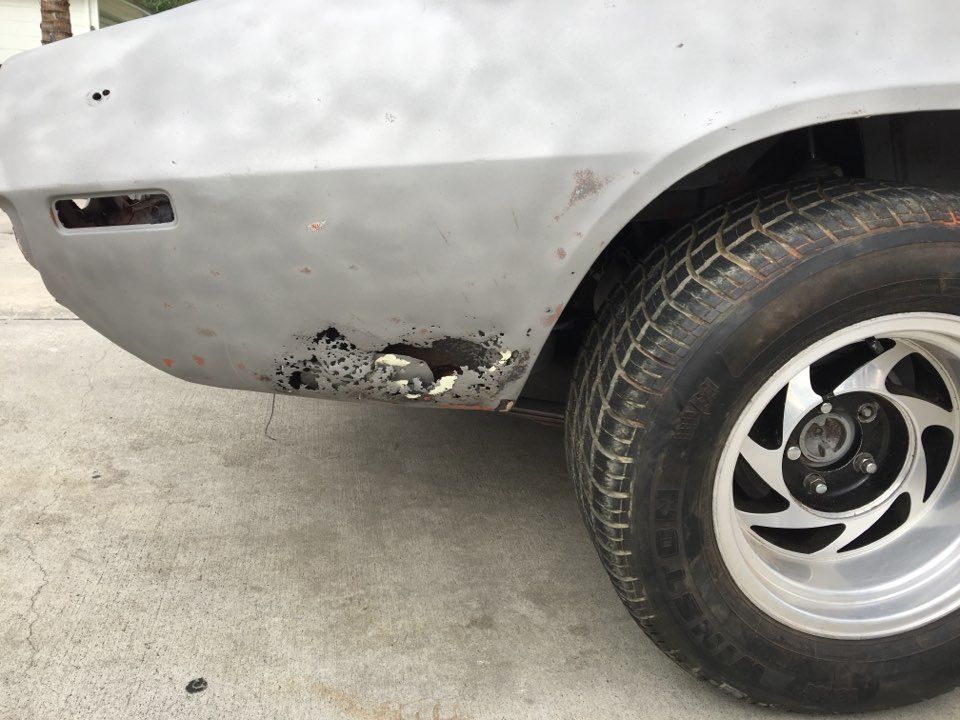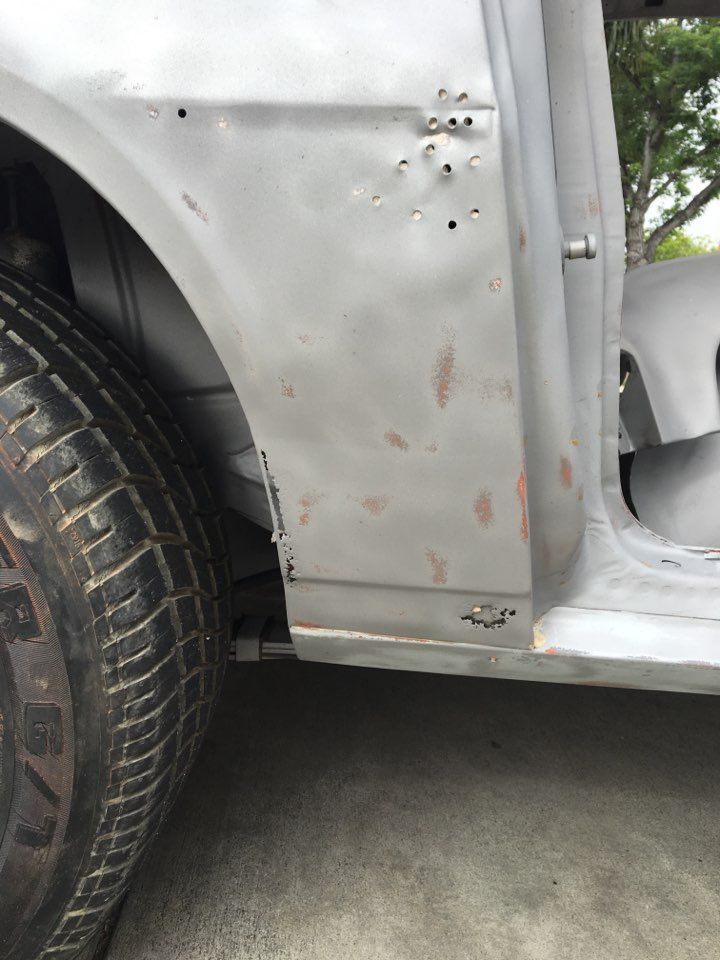 shortly after i cleaned it off as much as i could and layed some epoxy over it. It was a long 4 days here but worth it. Although i did spend lots of time with my father and brother. The bond with building a car and family is surreal.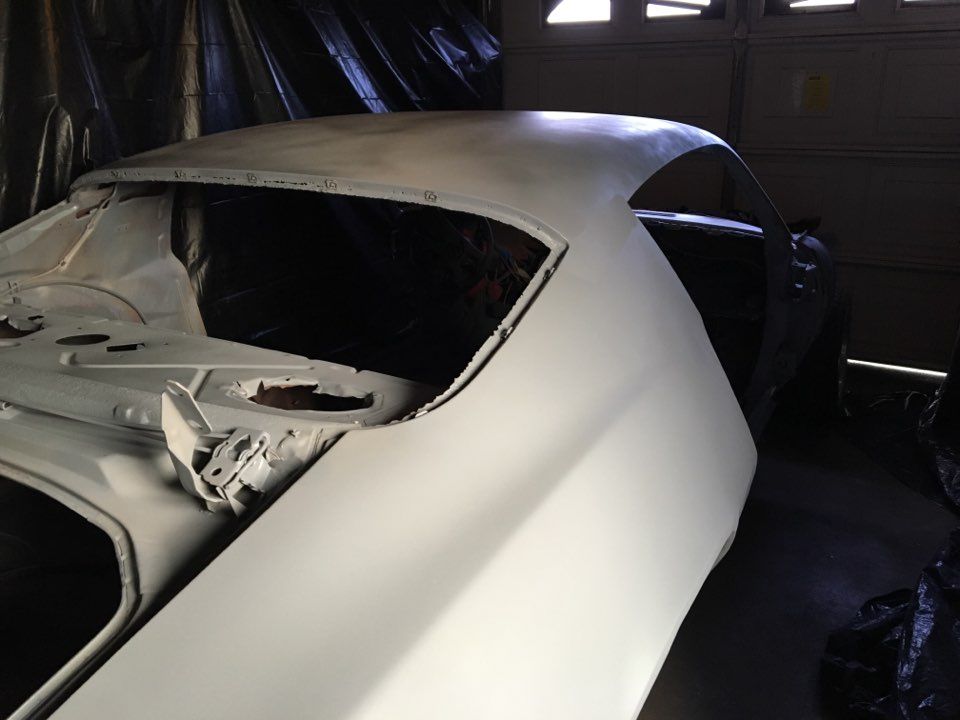 Little did EL Maro know, he'd be sitting like this for the next few months.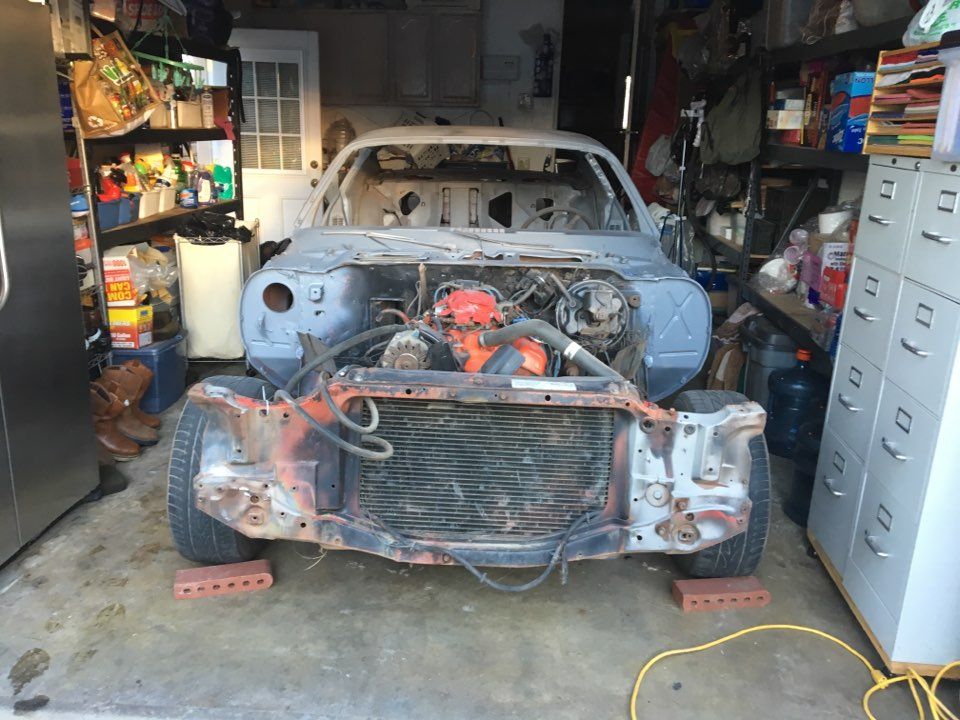 Stick around for updates. Got some plans for this one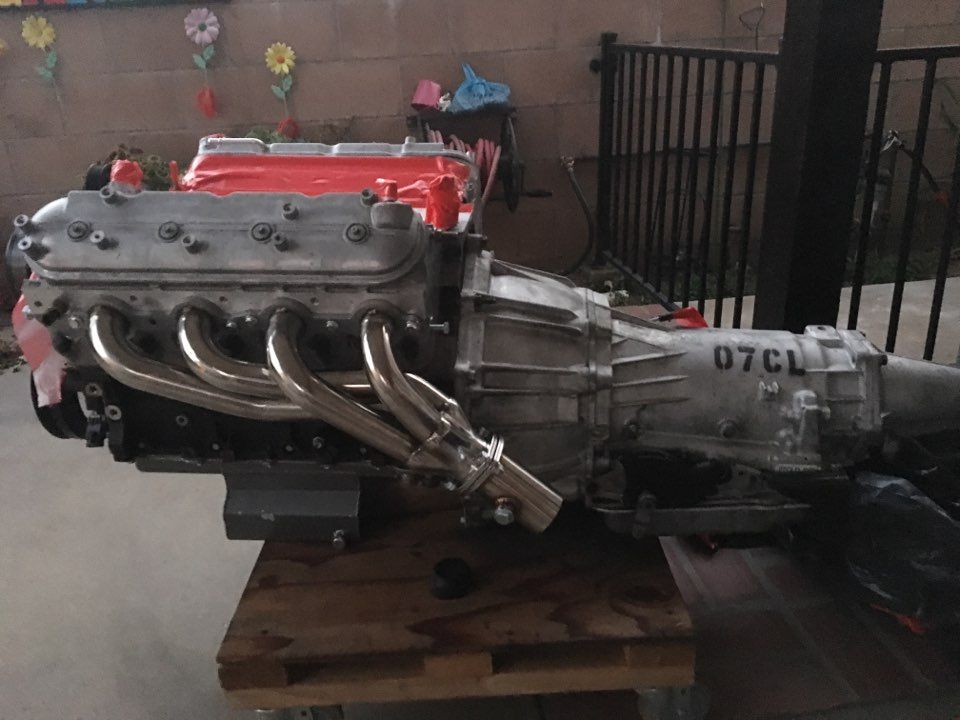 Last edited: