Veteran Member
Lifetime Gold Member
I went and looked at this truck last week. It is a 1985 Chevrolet Silverado 10 4x4. It was sitting out in a guys yard and I called him about it, he told me it was a 2 owner southern truck, it had 96,000 original miles, clean title in hand, and it was an original A/C truck.
I went and met him at the truck and went to have a look at it. He told me the engine and transmission were rebuilt, but he could not provide any proof or receipts that they was.
I popped the hood and it still had all the factory stickers underneath, which supported the 96,000 original miles claim, but the engine was orange. He told me it was the original engine, but I don't think they was orange in 85 unless it was painted. The A/C did not have a belt on it but it was all there, but I could not get it to spin freely, I could rotate the pulley but it was very hard to move, it also had aftermarket rusted headers & Edelbrock air cleaner lid. There was also a lot of mismatched bolts.
The interior was also very rough, everything was faded or cracked. He said the power windows and locks worked, but there was no switches to test them. Everything looked like it would be needed to be replaced, but the doors did not sag and closed and latched perfect.
He fired up the truck and it fired up with 2 pumps and the choke worked good. It did not smoke at all, but it did have a BAD exhaust leak at the headers. He said the gauges worked but I did not check them at the time I was too busy looking at the engine and underneath and forgot. He also did not know if it burned any oil as he has not drove it in a while. He also said the 4x4 worked.
The body of the truck was very straight with no noticeable dents or dings. The rockers were rust free and the only rust I could spot was on the rear quarters in front of the tires. The paint was original and badly faded, but it looked like he had spray painted the top for some reason. The wheels were original and still had the 4x4 center caps. It also had dual tanks that he told me both worked.
The undercarriage looked good with no rust holes, I don't know what kind of exhaust these trucks had from the factory but it had 2 big mufflers and 1 cat on it, it all mostly looked untouched. It also had sunoco shocks?
The guy wanted $3,500 for it, and I felt like it was too much for a truck I or he knew nothing about powertrain wise, needed a new paint job, and that would need the whole interior replaced, not to mention exhaust, shocks, and springs. I offered him $1,500 and he told me that by the time it was fixed up it would be an easy $12,000 truck, and that it would easily sell for $3,500.
I don't really know the value of these trucks, and I want one. I just felt like for $3,500 he'd at least have a little more information, and the truck would maybe have a decent interior and body. But the more I second guess myself I think this is the most factory looking one I have found around here that doesn't have a 9 inch lift or flintstones floorboard.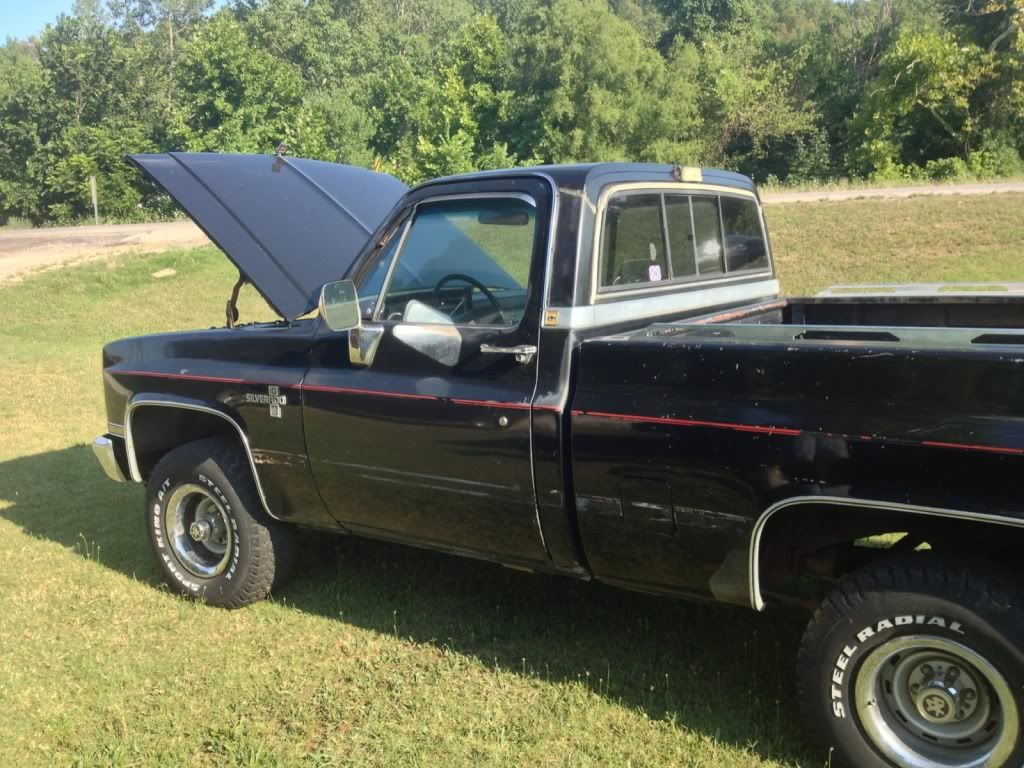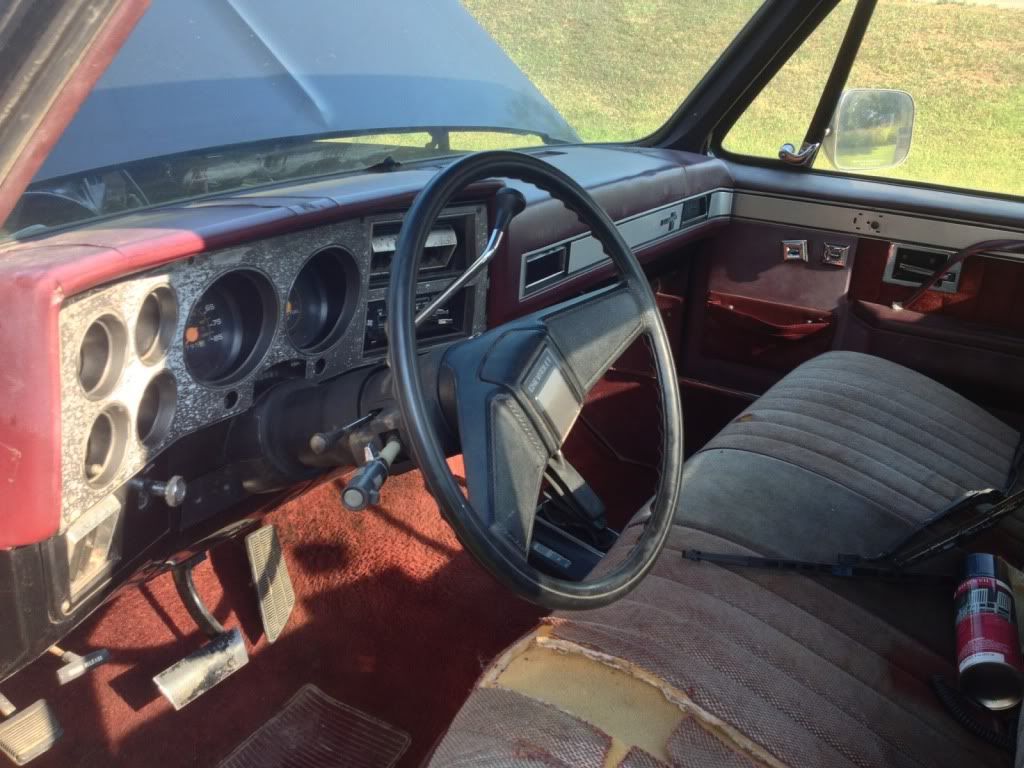 Last edited: